Preserving biodiversity and protecting the ecosystems is one of the Group's priorities today.
The "Act for Nature" manifesto in order to encourage companies to act in favor of biodiversity.
The "Cerrado" manifesto in order to fight against deforestation in the tropical ecoregion of the Cerrado in South America.
The "TFA 2020" initiative in order to halt deforestation in Colombia.
The "Roundtable on Sustainable Palm Oil" that promotes a more sustainable production of palm oil.
The "Palm Oil Transparency Coalition" to improve transparency and sustainability in the palm oil supply chain process.
The "Duralim" platform that backs sustainable feeding of farm animals.
It also made the following commitments…
Increase sales of organic products by 50% compared to 2018 and before 2021.
To make sure that, before 2020, the palm oil used in its own brand products is 100% certified sustainable (according to RSPO standards).
To ensure that, before 2020, the cocoa used in its own brand products (those with more that 20% cocoa) is 100% certified sustainable (with UTZ or Fair Trade certification).
To guarantee that, by 2021, 80% of its tinned albacore tuna under Casino and Tous les jours brands is supplied with tuna fished with free schools methods and without Fish Aggregating Device (FAD).
To no longer sell fish species that are threatened with extinction*.
* Emperor fish, blue ling, black scabbard, grenadier, tusk, tope shark, blue shark, spiny dogfish from the North-East Atlantic, eels / glass eel, thiof (or Grouper), red seabream.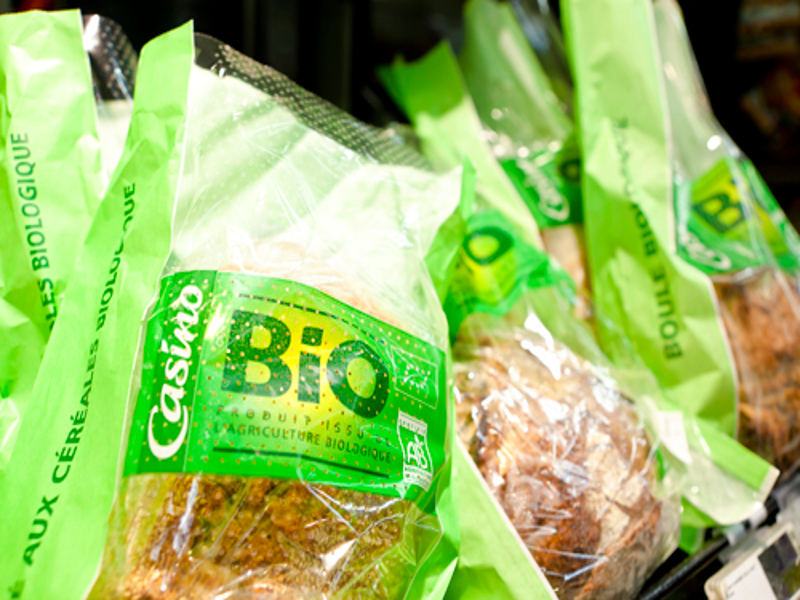 To value sustainable products
The Group offers a wide range of products that are more environmentally and biodiversity friendly.
Its stores present, around the world, more than 33,000 sustainable products, that are certified in accordance with specifications that contain a high level of requirements.
The Group also supports organic agriculture and offers organic products that are affordable by the greatest number. In 2018, it had close to 20,000 food items among which 2,000 belonged to one of its own brand range – Casino Bio, Monoprix Bio, Leader Price Bio, Franprix Bio – and 200 entirely organic stores.
To develop agroecological farming
The Group's banners roll out programs that support agroecology : Monoprix has established since 2015 its "Tous Cultiv'acteurs" program with over 700 fruits and vegetables producers and partnered with BeeFriendly in order to value environmentally-friendly and pollinator-friendly productions.
Casino committed itself alongside AgriPlus to supplying products guaranteed with no pesticides residues. This approach enables the Group to meet consumer's needs while acting on the production conditions upstream.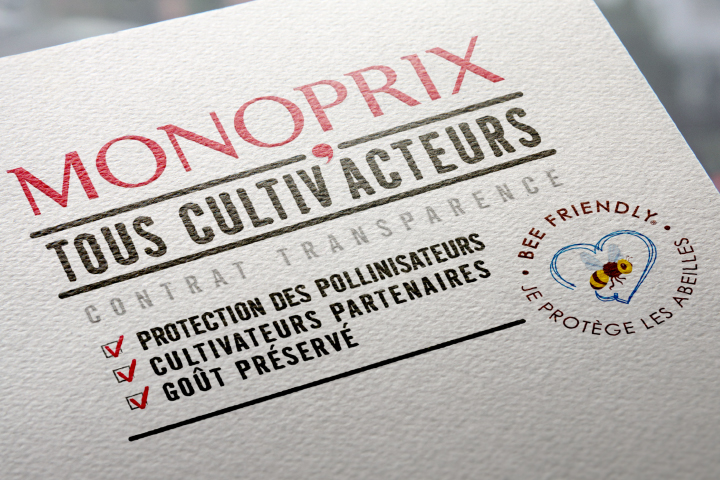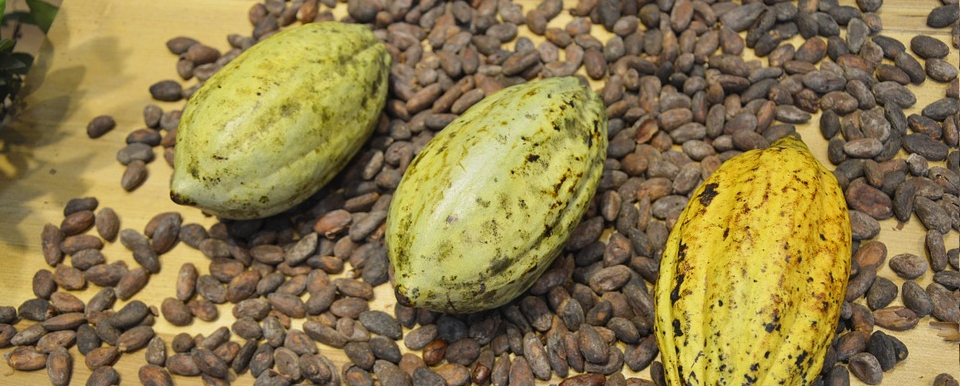 To fight against deforestation
In order to combat deforestation, the Group has set up processes that enable sustainability in raw material supplies, in particular as regards beef produced in Brazil, palm oil, soya and cocoa. These processes involve requiring guarantees on raw material production while working on animal identification and transparency of the supply chain processes.

>> Learn more about the Group's approach to combat deforestation
To preserve fish resources
In order to preserve fish stocks, the Group's banners have banned from their shelves, as early as 2007, endangered species, in particular those coming out from deep-sea fishing and supports more sustainable fishing such as free school methods.
The Group encourages aquaculture by offering its customers quality aquaculture products (organic farming, products free of antibiotics, GMO-free products).
The Group condemns illegal fishing activities and destructive fishing techniques such as night-time electro fishing but is in favor of local and seasonal supplies in order to offer in its stalls more sustainable products.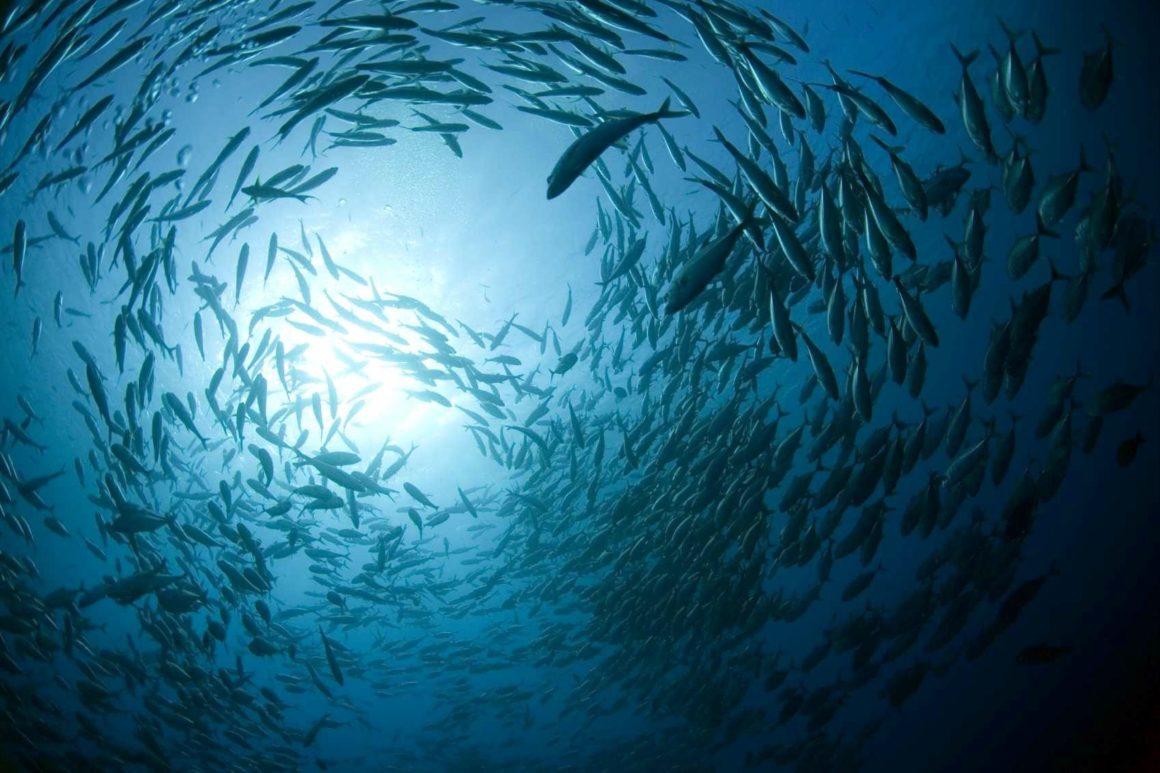 To go further and learn more: