The reduction of the impact of greenhouse gases is one of the main priorities of Casino group: it means acting both on own activities but also on the product offer in stores.
Casino Group is committed to…
Reducing the Group's greenhouse gas emissions by 18% on scopes 1 and 2 by 2025 compared with 2015
Having over 400 logistic transport vehicles using NGV by 2021
Reducing the Group's greenhouse gas emissions by 10% on scope 3 by 2025 compared with 2018
Reducing by 25% emissions linked to goods transport for Casino stores by 2022
Reducing by 50% the emissions of Monoprix by 2030 compared with 2020 (scopes 1 and 2)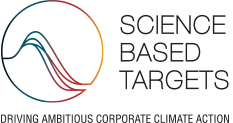 The "Science Based Targets" initiative, in order to achieve a reduction in greenhouse gas emissions aligned with COP21 objectives, which the Group signed in 2018.

The "Paris Action Climat" Charter and the Charter for sustainable urban logistics implemented by the City of Paris.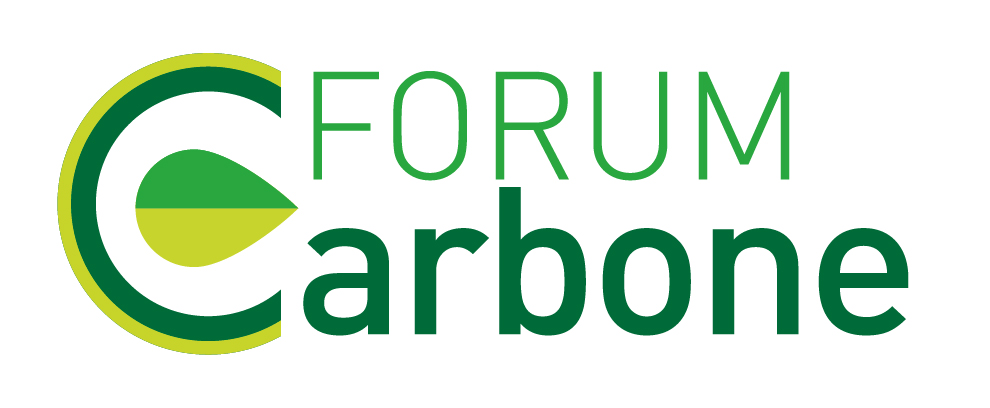 Casino Group also initiated the creation of FORUM CARBONE, gathering up to this day around thirty industrial partners. This collaborative approach aims at engaging all its members in an SBT-type initiative with setting objectives to reduce their carbon footprint, according to the path set during the Paris Agreements. The objective is also to cooperate so that each member can reach their goal of reducing their emissions.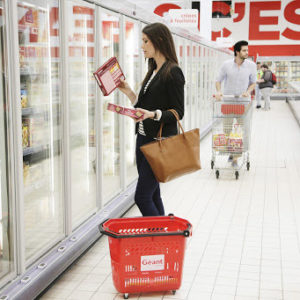 In stores, doors and covers on cooling units have been installed in order to reduce refrigeration losses and electrical consumption.
Programmes of preventive or fast and efficient corrective maintenance to reduce to a maximum refrigerant fluid losses (greenhouse gas sources) are set for cooling units. 
Cooling units are converted towards hybrid or carbon-neutral technologies.
Improving energy efficiency in stores
With GreenYellow, branch of the Group, stores' energy consumption is monitored and controlled remotely in order to allow for electrical consumption optimisation. 
Energy Performance Contracts were deployed over 1 500 sites in France and internationally. Many stores are also ISO 50001 certified and Energy Efficiency Certificates are also implemented on many sites.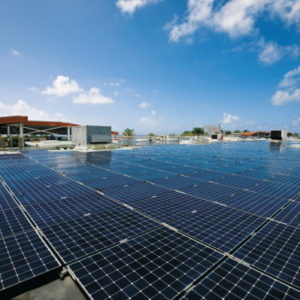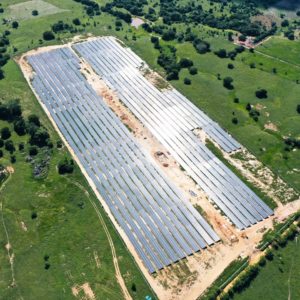 Producing green electricity means reducing carbon emissions for the Group. Since 2007, 148 solar systems have been installed on store roofs and on top of parking shadehouses, in France but also in Colombia and in Brazil. 

One part of these plants enable stores to function autonomously.
Supporting sustainable delivery methods
To reduce the impact of transport, the logistics teams

are optimising truck loads, their loading rate and their frequency. 
The fleet of vehicles is gradually modernising with new technological advances, as much for goods transport (vehicles using NGV, or biofuels, or electrical) as well as for the commute of colleagues. 
Electrical charging stations have been installed on store car parks in partnership with GreenYellow (implementation of super-fast charging stations on 80 sites by 2021). 
For home deliveries, customers are offered alternative delivery services (such as bikes or pedestrian drive-ins).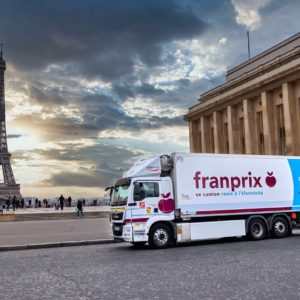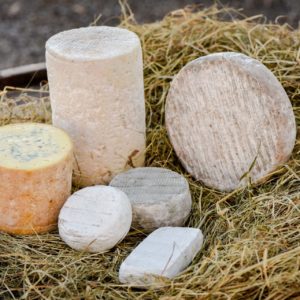 Offering local and seasonal products
In order to reduce the carbon footprint of products sold in stores and on retail websites, stores
offer their customers seasonal and locally-produced products
(short circuits, regional products).
Better informing consumers
In order to help customers making the right choice, the Group supports environmental displays in order to make consumers aware of the impact of products in terms of greenhouse gas emissions and water pollution. 

Environmental display for a product or a service consists in informing customers, using any appropriate media (the product itself, shelves, internet sites…), about quantifiable data on environmental impacts, calculated over their life cycle.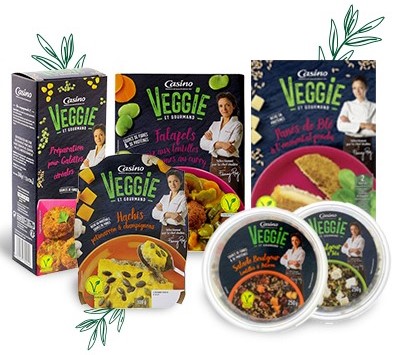 Promoting vegetable proteins
The Group encourages a better balance between animal and vegetable proteins, according to the recommendations of ADEME

in order to reduce the carbon footprint of food consumption*. The objective is to increase the part of vegetable proteins consumed by customers (with meals containing more pulses and cereals as well) by reducing the part of animal proteins. By consuming animal proteins of better quality and in lesser quantity, this transition can be made within a stable budget. 

Customers are offered a large range of vegetarian and vegan products. Some brands of the Group are entirely dedicated to that. 
* In its forward vision towards 2050 to divide by 4 greenhouse gas emissions in France compared with 1990, Ademe recommends the reduction of protein consumption from 113 g/day/inhabitant (including 40g of vegetable origin) in 2010 to 86 g/day/inhabitant (including 43g of vegetable origin) in 2050.
The climate, biodiversity and environmental Policy of the Group is in accordance with the sustainable development objective (ODD) of the United Nations, and is aligned with the Montreal Protocol, and the 2015 United Nations Conference on climate (COP 21). 
Casino Group is convinced that it is necessary to act collectively in response to tomorrow's stakes. The Group is committed to reducing carbon emissions, saving and preserving resources as well as protecting biodiversity.
To go further and learn more: