Since 2012, Casino Group has been committed to reducing by 20 % its gas emissions per each square meter of retail space by 2020. In order to achieve this, it is deploying action plans aiming at reducing the impact of energy consumption, transport and coolants.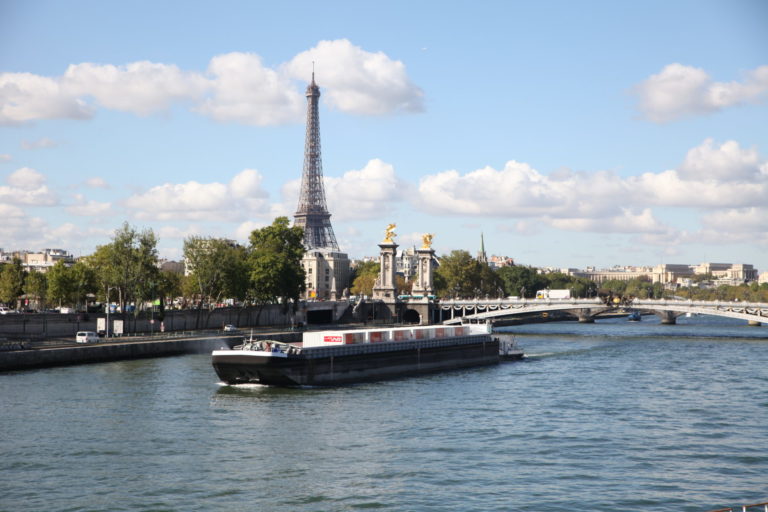 In order to reduce its greenhouse gas emissions and the pollution generated by goods transport in towns and cities, Casino Group is innovating. For example, the Franprix brand, a real pioneer as regards alternative transport, is making deliveries to over 300 Parisian stores via barges sailing on the Seine, avoiding therefore the pollution of 3 000 lorries on the road.
In order to carry out deliveries in cities and town centres while respecting the environment, the Group uses NGV (natural gas) or LNG (liquid gas) vehicles for long distances. These quieter vehicles reduce by 85 % the fine particle emission levels. Both Monoprix and Casino are experimenting with bioNGV lorries whose renewable origin enables a reduction by 95 % of greenhouse gas effects related to transport. Over 400 NGV lorries will be on the roads by 2020. In Brazil, GPA is continuing with its backhauling scheme and experimenting with double-wide trailers to increase the loads transported by deliveries and reduce the distances travelled for store deliveries.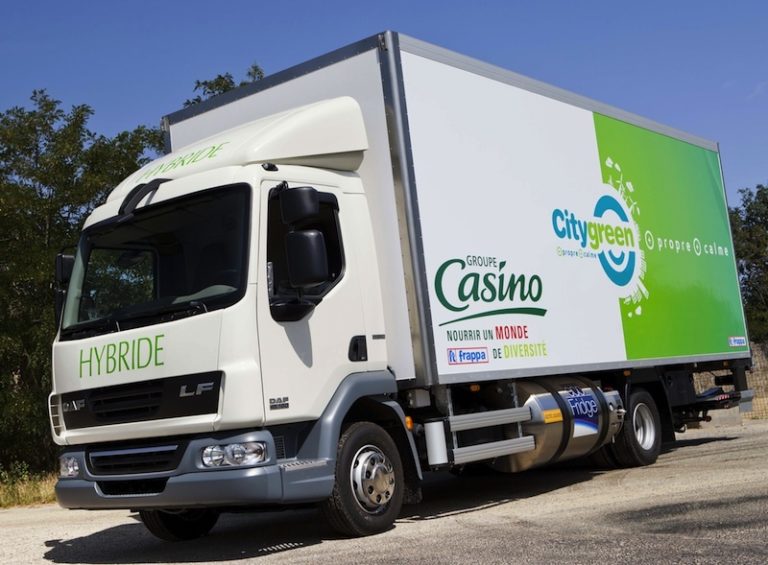 While the Group has been implementing an improvement scheme regarding energy performance in stores since 2012 , it is acting to reduce fugitive emissions of refrigerated coolers, which is the main source of greenhouse gases within the Group. It strengthens the sealing of existing circuit tank installations to limit leakages and uses fluids with reduced global warming potential, which means they are neutral for the ozone layer. In France, over 30 stores are equipped with new hybrid facilities using a circuit with synthetic fluids for positive cold and a circuit with natural fluids (C0² or propane) for negative cold. This facility enables stores to reduce by half their initial charges of synthetic fluids with high global warming potential. Moreover, Monoprix and Casino Supermarkets are experimenting with facilities using exclusively natural fluids to fulfill all their cooling needs.