Professional gender equality between men and women is one of the major commitments of Casino Group. As from 2002, the Group has been strengthening the diversity of its teams at all levels within the company by acting on career management, HR processes (pay, training access, recruitment and promotion) as well as parenting.
The Group is offering its staff concrete actions to encourage career evolution, pay equality and work balance, to accompany parenting and even strengthen salary equality.
Actions in France have been focusing mainly on training (renewal of a mentoring program for women executives), salaries (maintaining a dedicated budget for bridging the potential pay gap between men and women), parenting and the fight against sexism.
The Casino Group has been a signatory to the Parenting Charter in the workplace created by the Parenting and time balance Observatory and obtained in 2013 the Label for Work Equality awarded by AFNOR.
The Group joined the Women's Empowerment Principles promoted by the association "UN Women" in 2016, and signed with the French Committee a partnership in order to support its awareness campaigns. Therefore, the campaign "He for She" was deployed by involving all employees, and Franprix supported the Orange Day to end violence against women/girls.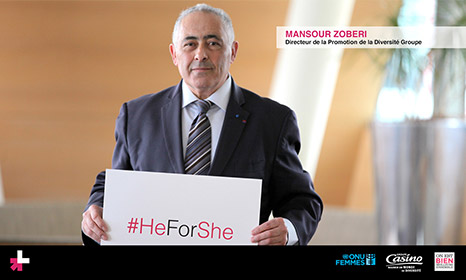 The "C avec elles" network, created in 2011, counted in 2017 around 800 executives (women and men!). It offers a mentoring program, personal development workshops, conferences with experts. « C avec elles » initiatives were saluted in many ways :
The "No more clichés" Prize by Communication & Entreprises (2016)
The LSA Trophy on diversity and CSR (2016)
The Gender Diversity Trophy awarded by the Agency for Gender Diversity (2016)
The Essec Prize for "Human  Resources" – Essec Prize for Sustainable Business (2017)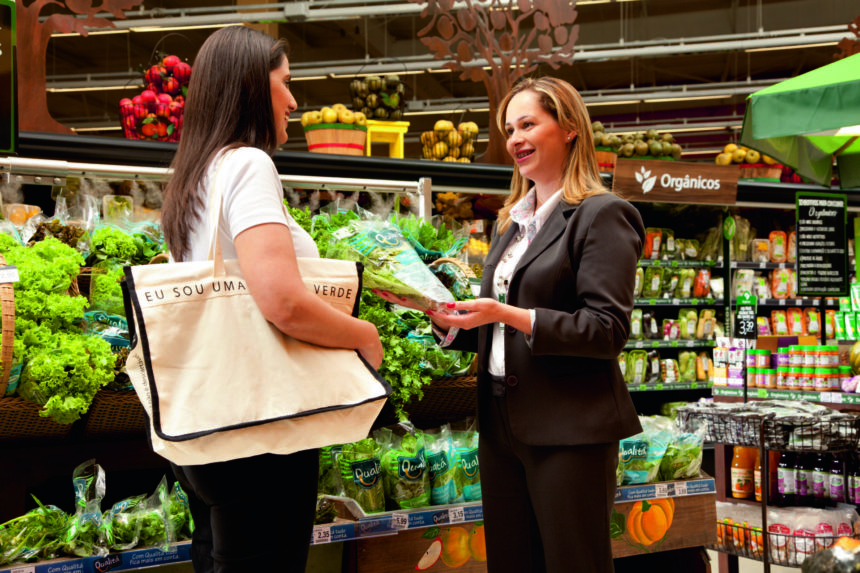 Internationally, the branches also carry out actions to strengthen the representativeness of women within their organisations, particularly due to the obligation for recruitment companies to automatically keep an application made by a woman.
In Brazil, GPA organises regularly a "Women Forum" and deploys its policy for professional gender equality thanks to its internal Committee of Women "GPA Mulheres na liderança" created in 2014. In order to involve all managers, the evolution of women within executive teams is one of the 3 CSR quantitative criteria integrated in variable salaries.
In Colombia, Grupo Exito has increased its actions led by its Work Equality Commitee across five areas: recruitment of women for high-level positions, consistency as regards equality in wages, support measures (home-based work and maternity) and awareness of colleagues (good practice exchange groups on leadership and communication).
>> Click here to learn more about Casino Group's commitment and actions