Strengthening staff motivation by reducing stress in the workplace
Since January 2014, the Group has been committed to "caring management" in collaboration with an ER Doctor, specialized in well-being at work, in order to support managers in developing motivation within their teams.  
Indeed, motivation facilitates collective performance and acts as a major lever to improve the well-being of everyone by helping to combat stress. To translate these beliefs into concrete actions in the service of the company, a comprehensive system to support caring management was created and launched by Casino Group. This is not a case-by-case approach: it is supported at the highest level by the Executive Committee of the Group whose mission is to deploy it durably and structure the HR policy.
A long-term approach which permeates the whole company
4 500 managers trained over 3 years
Since January 2014, training courses have been given to managers of Casino Group in order to raise awareness about the problem of motivation and stress and introduce them to the eight levers of motivation which have been identified. These workshops are a time to talk about real situations experienced by managers on a daily basis and, in the end, enable the complete integration of caring management to management practices.
The eight levers of motivation
Eight levers of motivation were identified with easy and practical ways to apply them. They are at the core of all training courses offered to the Group's managers.
1. Giving meaning 2. Setting objectives at the right level 3. Cultivating freedom of action 4. Daring to be thankful
5. Maintaining equality 6. Giving encouragements 7. Cultivating optimism 8. Recognising your own mistakes
The creation of a network of "caring leaders"
Beyond training courses, how can we apply caring Management within the Group? This is the mission of "caring", or « guardians », who are volunteers who can guide all employees towards the right people: occupational doctors, the HR service, the support and assistance platform etc. 1000 "caring leaders" are acting as watchmen/women who are here to listen to employees within the Group thanks to specific training sessions they have received and the provisioning of communication tools. They also have access to a helpline if they need to get expert advice.
>> Click here to learn more about Casino Group's commitment and actions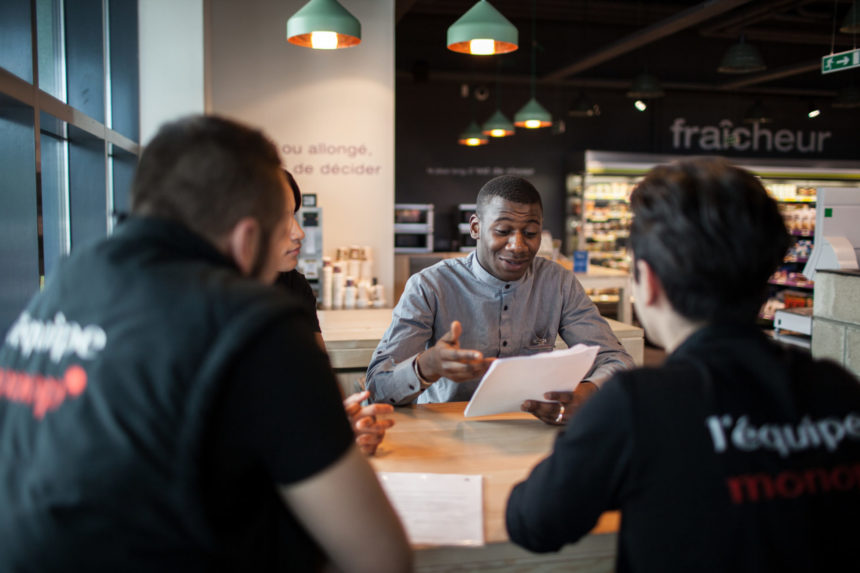 Kind short stories at the heart of our banners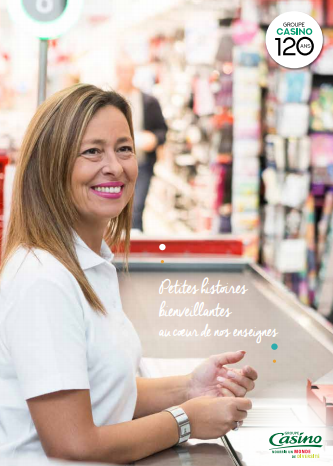 The Group's banners and their 11,000 outlets are full-blown living spaces situated at the very heart of local territories. Driven by a passion for commerce and their commitment to customers' satisfaction, their 220,000 employees establish true social links and thus participate to the living better together spirit.
The book "Kind short stories at the heart of our banners" highlights these caring relationships through short stories based on closeness and solidarity. Told by those who have experienced them, these chronicles bear witness to the tremendous social bond that is forged, every day, in the Casino group banners.