The Corporate Social Responsibility policy of Casino Group is aimed at offering responsible modes of consumption and improving the sustainability of its business model by furthering the trust of the major stakeholders with whom it engages in constant dialogue.
15 PRIORITIES
TO CONSUME, EAT, AND PRODUCE IN A BETTER WAY
1. Promote diversity and equality
2. Help young people enter the workforce
3. Provide growth opportunities for employees
4. Take action to protect employee health and well-being
5. Take action to protect consumer health
6. Encourage consumption that is respectful of the environment and biodiversity
7. Combat food waste
8. Strengthen ethical social compliance
9. Support local production channels
10. Promote the CSR initiatives of suppliers
11. Develop foundation programmes
12. Develop solidarity partnerships
Environmentally
proactive,
climate-aware
Group
13. Reduce greenhouse gas emissions
14. Increase energy efficiency
15. Reduce and recover food waste
An acknowledge initiative within the Group's strategy
Led by the Group Engagement and CSR department, in conjunction with each banner's CSR department in France and abroad, CSR performance and the major issues at stake are presented to the Group's Executive Committees.
The Group's level of engagement is demonstrated by the fact that CSR is taken into account in the variable remuneration of the Chief Executive Officer and managers in France and abroad.
Casino Group's commitment is acknowledged: the Group was ranked first in European retail companies for its CSR commitments by Vigeo Eiris, subsidiary of Moody's, in March 2020 and 1st food retailer in the world for its CSR commitments by the Wall Street Journal, in October 2020. The Group's extra-financial ratings have reached high levels of performance.

 2022   

2021 

 2020   

 2019  

2018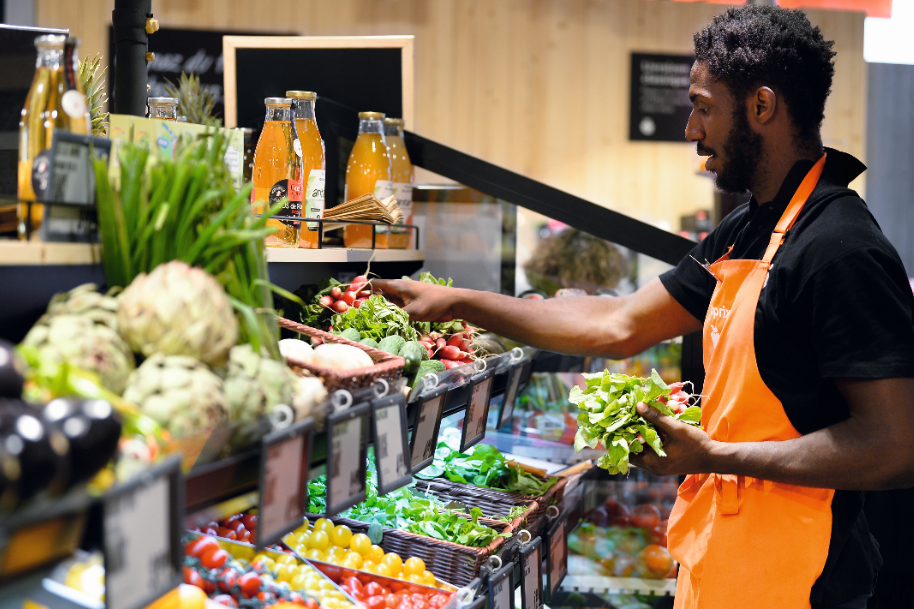 Every year, the Group receives awards in recognition of its CSR innovations.
5 trophies at the Grand Prix Essec du commerce responsable in 2019, 2021 and 2022.
5 LSA "La conso s'engage" awards in 2019 and 2020, 4 in 2021 and 3 in 2022.
The CSR commitments of Casino Group


Casino Group is the only retail group to have been awarded the Diversity Gender Equality Labels, obtained after an AFNOR audit.
The Group has signed numerous trade union agreements, including a CSR agreement, as early as 2014, which was renewed in 2020.
To go further and learn more...