Casino Group prides itself having close relationships with its providers providers (small or medium-sized businesses, farmers/growers, cooperatives). As a player who is close to the agricultural world, it favours sustainable partnerships and it started many initiatives to support producers, cooperatives and/or farmers/breeder.
PARTNERSHIPS WITH COOPERATIVES AND AGRICULTURAL CHAINS
The Group has developed over 160 long-term partnerships with cooperatives and agricultural chains.
Therefore, it has implemented a "Charolaise Label Rouge" branch and an "Organic Chicken" branch with actors from Mayenne over a duration of 5 years and with guaranteed production volumes.
In 2019, the Casino Brand launched French organic ham, with nearly 50 pig breeders from the Unébio cooperative by signing a 5-year-contract. These partnerships helped with putting in place three-way long-term contracts, dealing with sales volumes and stable prices based on real production costs and quality products with total traceability. Casino organic ham offers profitable prices defined by breeders, with an organic label guaranteeing animal welfare and packaging made in 1/3 of recycled materials.
Other examples, with the Altitude cooperative, the Casino brand launched a dedicated branch, the Altitude prime heifer, which involved 50 breeders for Massif Central. The Casino brand has also put in place a lamb branch with the Unicor cooperative. Since 2013 ,The Group has also been supporting milk producers from Monts du Forez, who started to struggle following the processor ceasing all activities, by selling "Milk from Monts du Forez breeders".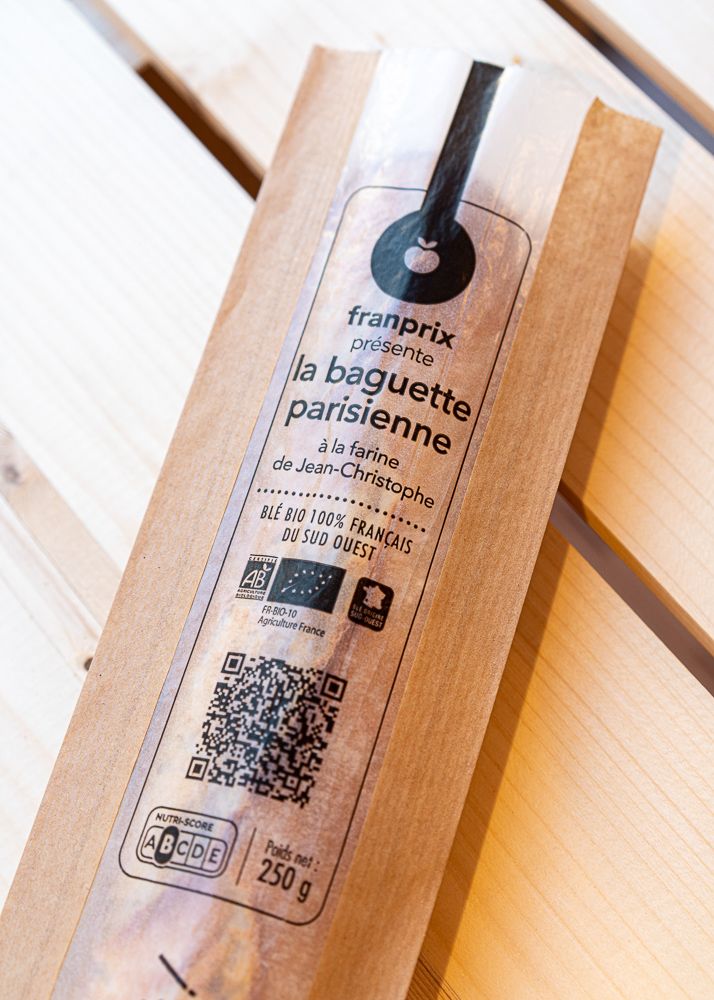 Since 2012, Franprix has been partner with Cant'Avey'Lot, a dairy cooperative which gathers 30 dairy milk producers located in Cantal, Aveyron and Lot. The brand sells many products from the cooperative including milk cartons and bottles, but also yoghurts, consequently fulfilling production specifications from the "Bleu Blanc Coeur" Charter. In February 2020, Franprix and Cant'Avey'Lot received the Prize for sustainable nutrition at the International Fair of Agriculture in Paris awarded by Bleu Blanc Cœur for their partnership.
Franprix has partnered since 2012 with Jean-Christophe Chassaigne who is a grower and a miller in Lot-et-Garonne. He produces cereals from organic farming and uses a stone grinder to produce high quality flour, which is sold in Franprix stores and also used in 5 organic breads from the South-West branch. From now on, thanks to a QR code on the packaging of organic breads from the South-West branch, consumers can discover in more details the work of this agroecology lover.
Finally, Casino Group signed the "Plus près de chez vous et de vos goûts" Charter with the Minister for Agriculture and Food showcasing farm and local products in stores.
Grupo Éxito in Colombia committed to supporting local producers by creating partnerships with NGOs and favours organizations such as the Clinton Foundation, YUNUS Negocissociales, Salva Terra Fundación, United Nations World Food Programme. A support scheme is available for small producers (with technical assistance, improvement of the productivity, delivery management…) and a purchase guarantee for their products at the best price, contributing therefore to economic, social and local development.
Caras do Brasil (GPA) Scheme
The scheme expands access for small producers to bigger stores by making available regional specialties. Consumers recognise and appreciate products and producers. Through the sale of these food products, this scheme puts forward the five regions of Brazil and Brazilian culture.
« We started selling on the private market with Caras do Brasil and it's also thanks to Caras that Baru nuts were sold in big retail stores – at a time when it was virtually unknown and not really promoted. Today, we have within the scheme organic salted and natural Baru nuts, Baru nut and cashew biscuits and canned pequi pulp. We are very proud of our partnership with GPA which, since 2003, has showcased the wealth of Cerrado and its people, through products extracted or managed in a sustainable way by different communities and transformed by a cooperative. These products are named under the collective brand Empório do Cerrado. »  — Alessandra Karla da Silva – Head of Sustainability at Empório do Cerrado
 "Quality from the source" (GPA) Scheme
The scheme involves fruit, vegetable and egg providers and it controls the use of pesticides, transport and storage conditions of all products upstream. This helps in improving quality, security, and the nutritional quality of the products offered to customers and it also raises awareness for responsible, sustainable and healthy consumption. The scheme now boasts a tracking platform where providers share technical information and traceability data. Providers also have access to performance data in terms of audits, inspection rates and analysis results.
« Joining the QDO Scheme by GPA has enabled us to majorly improve our operations, we have improved our practices regarding food safety, the quality of our products and our processes in general. We feel great satisfaction when a customer comes to a supermarket to buy our apples and this satisfaction spreads out to all our team, to people who work on the orchards, from plantation to picking and treatment in our packing units. Consequently, everyone is happy to provide customers with a healthy, sustainable quality product. »  — Francisco Schio – Owner of Farming company Schio, which produced apples.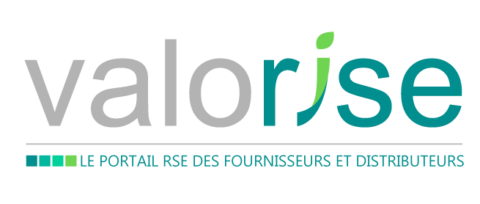 On top of the partnerships with producers in France and internationally, Casino Group also encourages all providers to implement sustainable and responsible measures via the VALORISE platform.
Providers can also put forward their responsible and sustainable good practices to participate in the VALORISE awards. The winners and their good practices are published every year on the site valo-rise.com.
SOME GOOD PRACTICES FROM VALORISE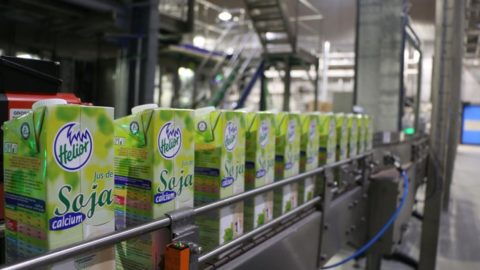 The Saint-Denis-de-l'Hôtel Dairy Farm is a French company from the agribusiness specialised in liquid food packing and production and packing of pre-prepared products.
« At LSDH, we feel strongly about our work relationships and we wish to raise awareness around this subject among our staff by fighting against normalizing deviant behaviours causing conflicts. For this reason, we launched a Kindness campaign through 3 posters shared internally and based on 3 key messages: respect, equality and the concept of working together. » — Stéphanie ANTON, Head of CSR at LSDH
To find out more: lsdh.fr
Aqualande Group, which is a French company, is the European Leader in aquaculture. Smoked trout is the core product of the Group.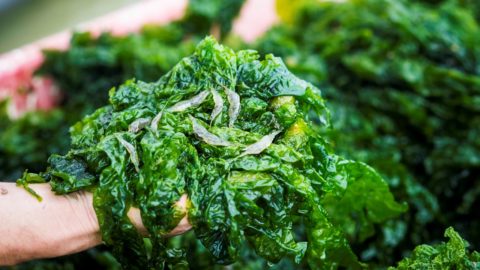 « For many years, the Aqualande Group has applied effluent treatments in order to have quality water. In order to achieve this, we have taken advantage of both land and sea which surround the area which means that used water is purified by the effect of both UV light and an ecosystem of seaweed, worms and shellfish. It is called « outdoor » bioremediation. The objective of bioremediation is to reduce the emissions of fish farming (nitrogen and phosphates) thanks to water plants and seaweed. For 10 years, the Aqualande Group has developed an activity of culture, collection and transformation of seaweed and sold products in sectors such as cosmetics, food supplements and human foods. As part of experimentation on the photosynthetic potential of seaweed, we have designed and conceived a pilot installation, contiguous within a recirculated nursery circuit. This system, named « indoor » bioremediation, is designed to purify emissions and increase the oxygen content of water thanks to photosynthesis and leads to a virtuous circle. » —Lionel COLIN, QHSE CSR Head at Aqualande Group.
To find out more : groupeaqualande.com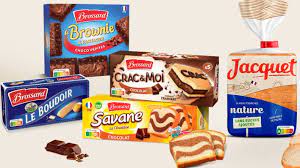 Jacquet Brossard
is a French food company specialised in the manufacturing and the marketing of breads and industrial cakes.
« 60 tons of avoided food losses: on the manufacturing site of Jacquet 2000 breads located in  Clamecy, in Nièvre,
production teams have worked for many months in order to reduce food losses by at least 10%.
For example, they have reduced by 8mm the thickness of sliced bread stubs discarded during slicing, representing therefore a reduction by 50 tons of the rubbish produced in a year. »
— Fanny JOUBERT, CSR Coordinator at Jacquet Brossard. To find out more :
jacquetbrossard.com
To go further and learn more: