For more than 25 years, Casino Group has been committed to preventing discrimination and promoting diversity.
Casino Group is recognized today for the part it plays in promoting gender equality in France. It was awarded the Afnor label for equal opportunity between men and women in France, the Equipares label in Colombia, and it received the Bronze Certificate of ONU Femmes in Brazil. These certifications attest of the Group's commitment, which includes a wide range of concrete actions aimed at improving gender equality within the group.
Casino Group, as a major employer in the countries where it operates, is committed to ensuring that women enjoy the same rights and career opportunities as men.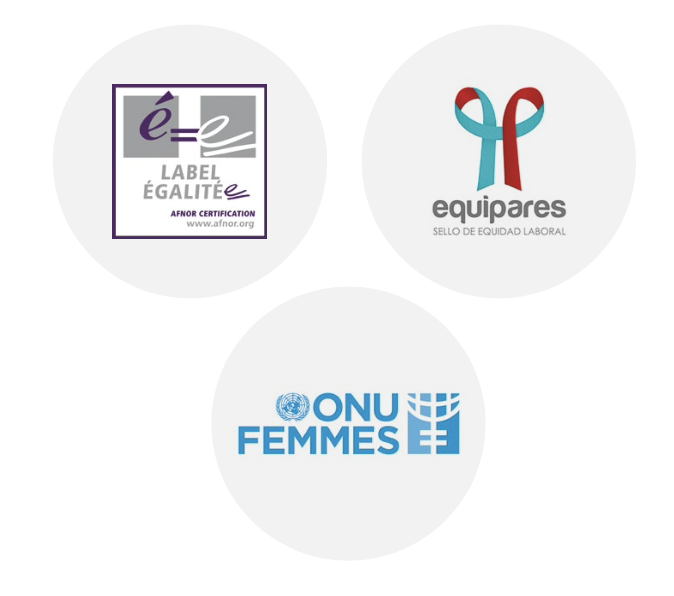 OUR POLICY AND OUR COMMITMENTS
We joined the Women's Empowerment Principles carried out by ONU Femmes to strengthen the Group's commitment and actions to fight against discrimination and promote gender equality in France and in Latin America.
We signed the "Manifesto for Diversity" that was put together by Casino group's gender equality network, itself created in 2011. It was signed by all the members of the Group's Executive Committee as well as all the members of the steering committees of its French entities and top management in Brazil. Through this action, Casino Group reaffirms its firm intention to be a leading and exemplary player in the progress towards equality and diversity.
This Manifesto is structured around five key priorities that have been all translated into concrete actions : Combating gender discrimination and sexism – Ensuring professional equality for all throughout the career – Recruiting women – Supporting Parenthood – Acting for Gender Equality around the world.
The Group signed a dozen agreements on professional equal opportunity with social partners. For example, the 2017 agreement signed by Casino includes commitments for equal pay, the implementation of a survey on wages, and the strengthening of managers' training programs in particular when returning from maternity, adoption or childcare leave.
For 2022, as published in 2023, the professional equality index (weighted average index) for all Group entities in France is 94/100.
To go further and learn more: