Nourishing a world of diversity: our commitment for the past 25 years
Since 1993, Casino Group has been committed to the fight against all forms of discriminations. The Group considers diversity as a performance factor for the economy, and that's why it is implementing an assertive policy to promote diversity in the recruitment of a variety of profiles, as well as professional equality at all levels in order to live together better. This commitment is essential and it is present at the core of the Group's strategy and that's why it can be seen in its signature: nourishing a world of diversity.
Fighting against discriminations and stereotypes
Our policy to promote diversity is emphasized by various actions such as: the fight against stereotypes, which are at the root of discriminations, co-building policies with representative trade union organisations, addressing all discrimination criteria then measuring all the actions implemented.
The main areas for action are: origin, social status, gender, disability, age, sexual preferences, religious diversity, union involvement and physical appearance. In order to fight against stereotypes, the Group is leading many awareness and training actions.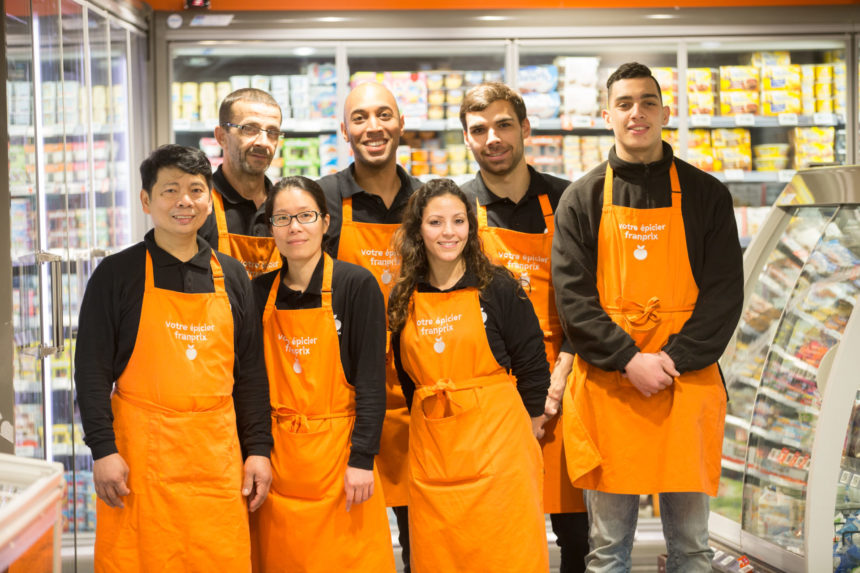 Many guidebooks have been made available to all staff:
Managing religious diversity in the workplace
Are you looking at young people in the right way?
Physical appearance : deconstructing stereotypes, overcoming prejudice
Sexual preferences and gender identity : understanding the subject and acting in the workplace
Equality between Men and Women, fighting against ordinary sexism
Disability in the workplace : overcoming stereotypes, acting every day to facilitate employment for disabled people
The Group is relying on a network of over 70 representatives and advisers who are implementing its diversity policy. The implementation is overseen by the Group's Diversity Committee, composed of seven staff representatives and seven Executive members.
Besides, a dedicated help and advice unit on discriminations has been put in place to support employees who wish to come forward, in all confidentiality, if they have been a victim or a witness of a real or alleged discriminatory action.
Casino is the first Mass Distribution Group to have obtained, in 2009, the Diversity Label given by the Afnor Certification, and rewarding the companies which lead an exemplary policy. Renewed in 2012 and then in 2016 following a new audit, the Diversity Label was extended to Monoprix in 2016.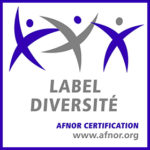 The Géant Casino, Casino Supermarchés, Monoprix, Cdiscount, Franprix and Leader Price banners have all signed the Diversity Charter. The Group has also signed the LGBT Charter for Rights Equality ensuring that all employees are treated equally regardless of their sexual preferences.
The commitment in favour of diversity has been extended to the international branches of the Group. In Brazil, GPA has launched the Commitment Charter for the promotion of Diversity. This Charter was completed in 2016 to fight against racial discriminations.
For the professional integration of young people
39 % of Casino Group's employees are under 30. Its first responsibility towards these young talents is to welcome them in the best possible conditions in order to facilitate their integration and success within the company.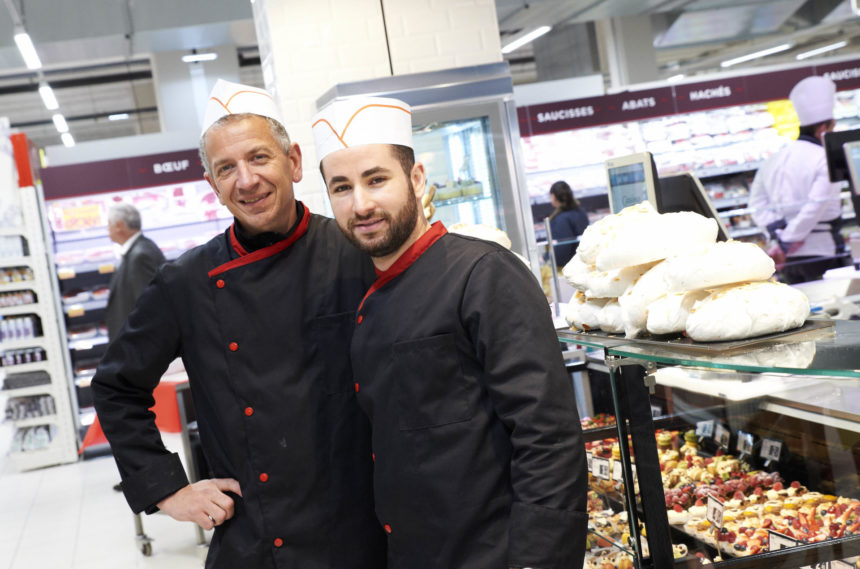 In France, Casino and Cdiscount are implementing "knowledge transfer" agreements to introduce intergenerational actions between young people of under 26 and senior staff. The specific welcome package "C Duo Generation" is advocating using an adviser, and is also offering housing assistance for young people in a training course.
Supporting young people with their integration and success also means protecting them from stereotypes. An internal guidebook called "Are you looking at young people the right way?" has been made available to managers to analyse preconceived ideas about young people and facilitate the dialogue between generations.
The Group works closely with schools and educational organisations to promote all jobs present within the Group and diversify its recruitment sources. Casino's recruitment teams have taken action in more than 100 school establishments and participated in many student fairs. Cdiscount participated in 2017 in over 30 student fairs, conferences and round table events and even developed partnerships with schools. Let's quote the example of Monoprix, which signed a partnership agreement with CEPROC (European Centre for Catering Jobs) and trained around 120 apprentices in 2017, among whom 70 % were recruited.
Whether it is in France or abroad, the Group supports in many ways access for young people to a first professional experience thanks to training courses.
In France, where the Group takes on about 2 400 students in training courses each year, programs to facilitate the arrival and integration of students are in place. Every year, an event day dedicated to students gathers hundreds of tutors and students, from CAP level (certificate of professional competence) to Bac+5 (Masters). A jury composed of executive members of the main banners therefore rewards the winners of the Best Student Awards.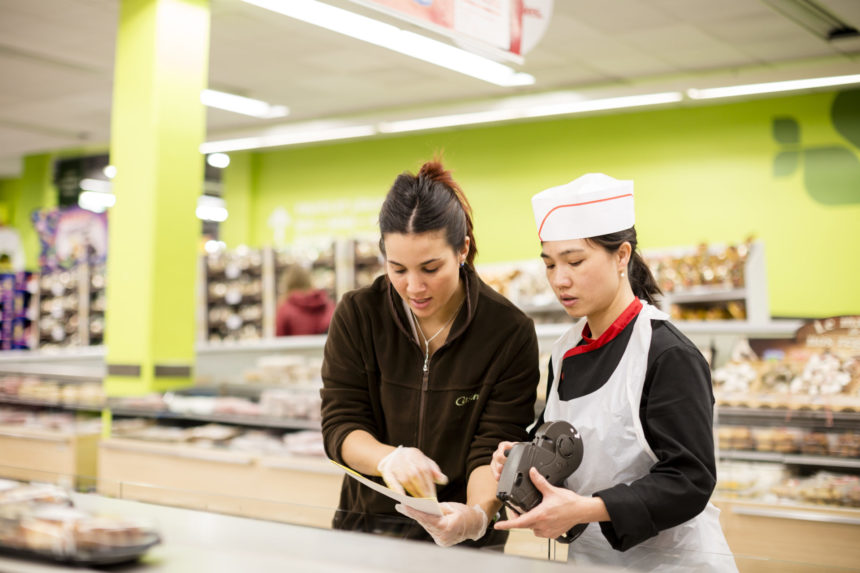 Éxito in Colombia, Libertad in Argentina, and even GPA in Brazil are partners of educational structures and national organisations in charge of apprenticeship (schools, university, SENAC in Brazil, SENA in Colombia), and they also participate in new fairs. Libertad for example, has developed in 2017 a professionalisation scheme in collaboration with the Siglo XXI University of the City of Cordoba.
Moreover, Casino Group is putting in place many measures to facilitate the professional integration of underprivileged youth by supporting various association.
Find out more about the Group's support to associations
For the employment of people with a disability
Since 1995, the Group has been working in favor of the employment of disabled workers and reaffirmed its commitment by signing in 2015 the charter of the international network "Global Business and Disability", within the International Labour Organization.
Casino Group leads an assertive policy as regards disability with three objectives:
The recruitment of workers with a disability : partnerships with specialized organisations, raising awareness with recruiters and managers, guidance for new staff members with sponsors and team awareness
Training : partnerships with prestigious schools, Universities and CRP, upgrade of available training schemes
Employment retention of workers with a disability during their professional life: support with administrative formalities, accessibility of work facilities and IT tools made available to workers
Beyond the legal obligation, the Group has stated many times its will to sustain its commitment towards workers with a disability by signing its 7th Handipacte agreement for 2017-2019. It has published the guidebook "Overcoming stereotypes : acting every day to facilitate employment of of disabled people".
In 2017, Casino Group has increased the recruitment of disabled workers by 4.6 %.
In Brazil, in order to emphasize the commitment of managers, the increase of disabled workers within the workforce was one of the main CSR objectives taken into consideration by GPA in variable compensation.
To go further and learn more: