Historical birthplace of Casino Group, France is at the heart of its differentiation strategy and format segmentation. Its brands, which combine business dynamism and innovation, claim their identity and constantly evolve to anticipate new modes of consumption.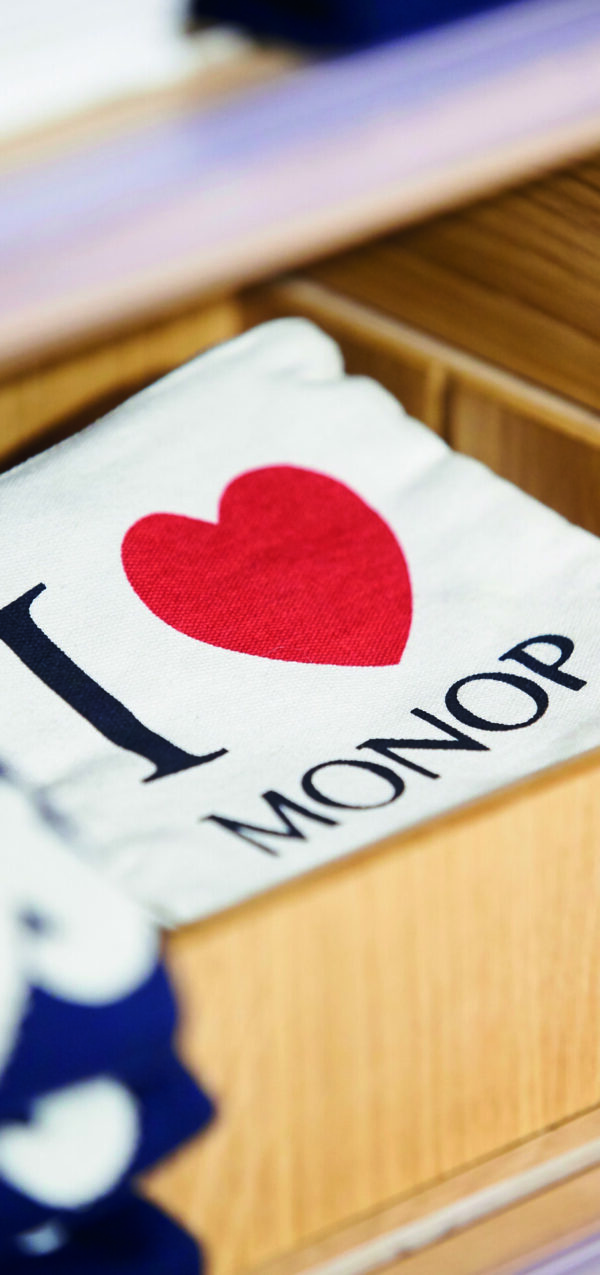 For 90 years, Monoprix has been France's leading city-centre retailer and a benchmark player in the daily lives of city dwellers. It has built a one-of-a-kind relationship with its customers through its store network and a digital ecosystem made up of monoprix.fr, Monoprix Plus and Monop'Hop. A department store with a unique concept to make everyday life feel special, Monoprix provides a high-quality food offering and an exclusive range of fashion, home and beauty products in the heart of the city. Both in France and abroad, the banner draws on the power of its brand to express its own special vision of excellence and to offer customers a combination of contentment and commitment.
Figures:
> 315 stores in France, 103 stores outside France
> 21 000 employees
In 2021:
> Introduction of new spaces in stores dedicated to green mobility (La Station) and health (La Santé au quotidien)
> Launch of Monopflix, the first truly omnichannel subscription service that makes food shopping easier and rewards customer loyalty
> Inauguration of the world's first carbon-neutral warehouse, in line with Monoprix's vision and commitment to a low-carbon economy
> Prisunic-Monoprix exhibition at the Musée des Arts Décoratifs in Paris
> Inauguration of the Monoprix Croisé-Laroche store, a reinvented layout that embodies the vision of "French joie de vivre"
> Launch of the Monop'Hop application, a new ultra-fast delivery service.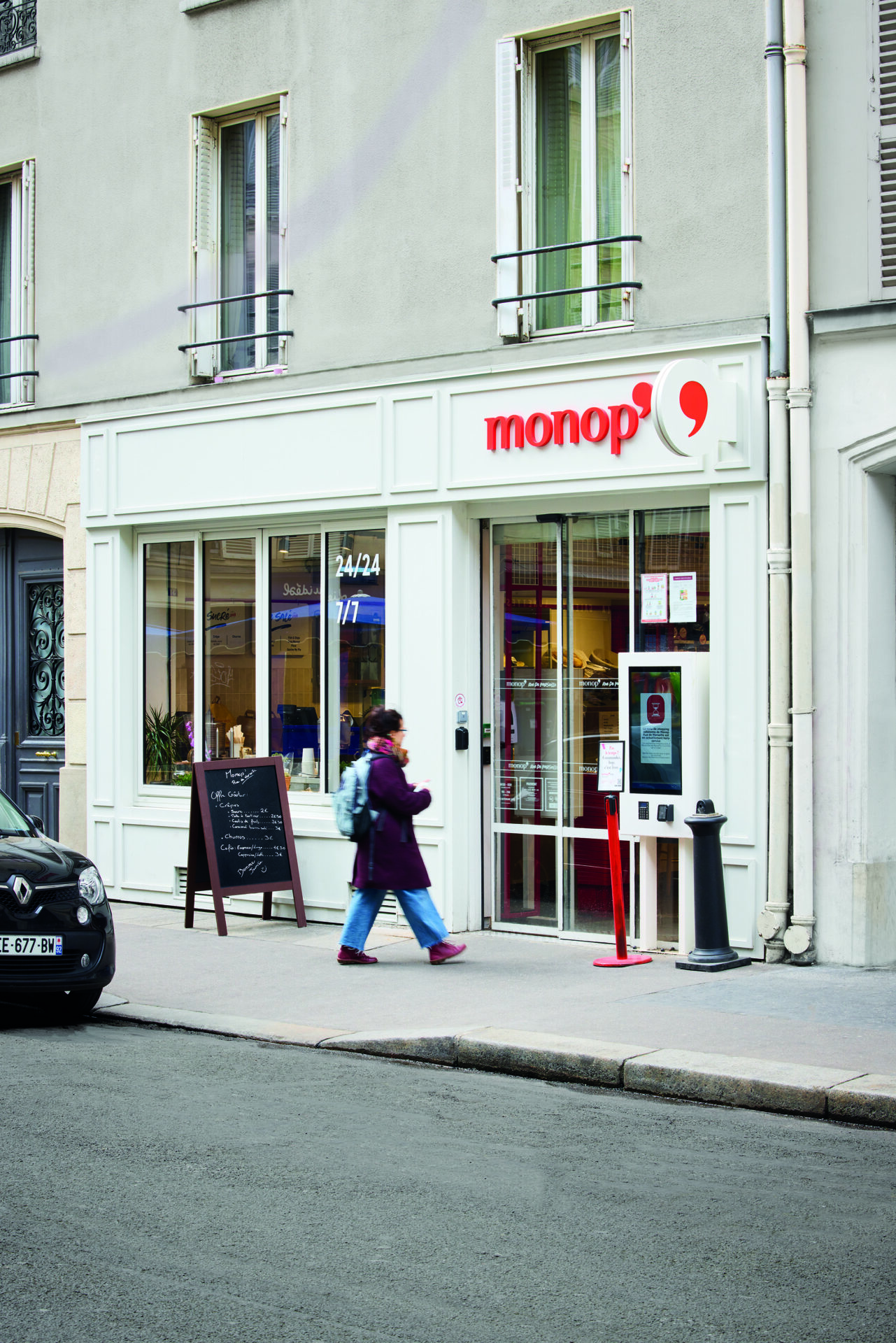 The first French-style convenience store, monop' is a condensed version of Monoprix supermarkets dedicated to the changing consumer habits of city dwellers. Blending the traditional and digital, monop' offers a large selection of quality products and innovative services, including takeaway eating areas and extended store hours.
Figures : 
> 159 stores and 950 employees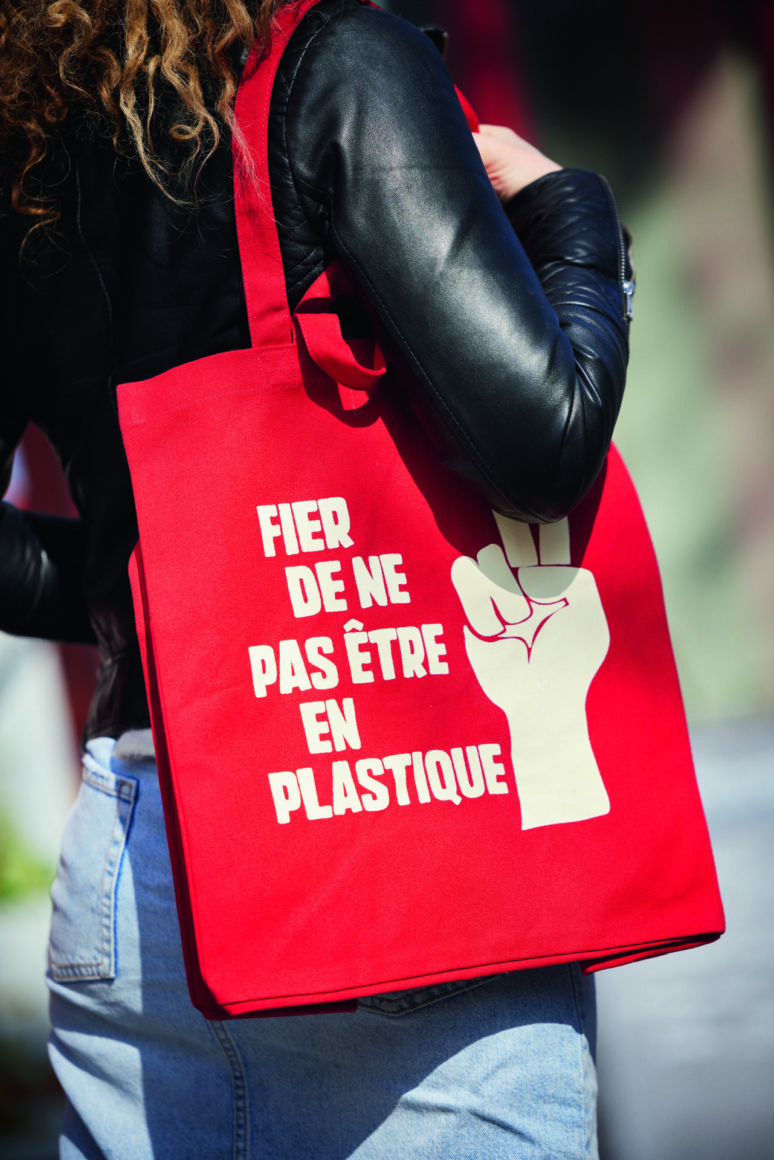 Since 1973, Naturalia has given city shoppers the freedom to choose alternative consumption practices. A pioneering organic food chain in France, Naturalia stores stand out for their unique offering of 10,000 products, including fresh produce, dry goods and cosmetics that promote biodiversity and support local French farmers. The first food retailer to obtain B Corp certification in France, Naturalia promotes the values of quality and social and environmental responsibility day after day.
Figures : 
> 257 stores and 1,700 employees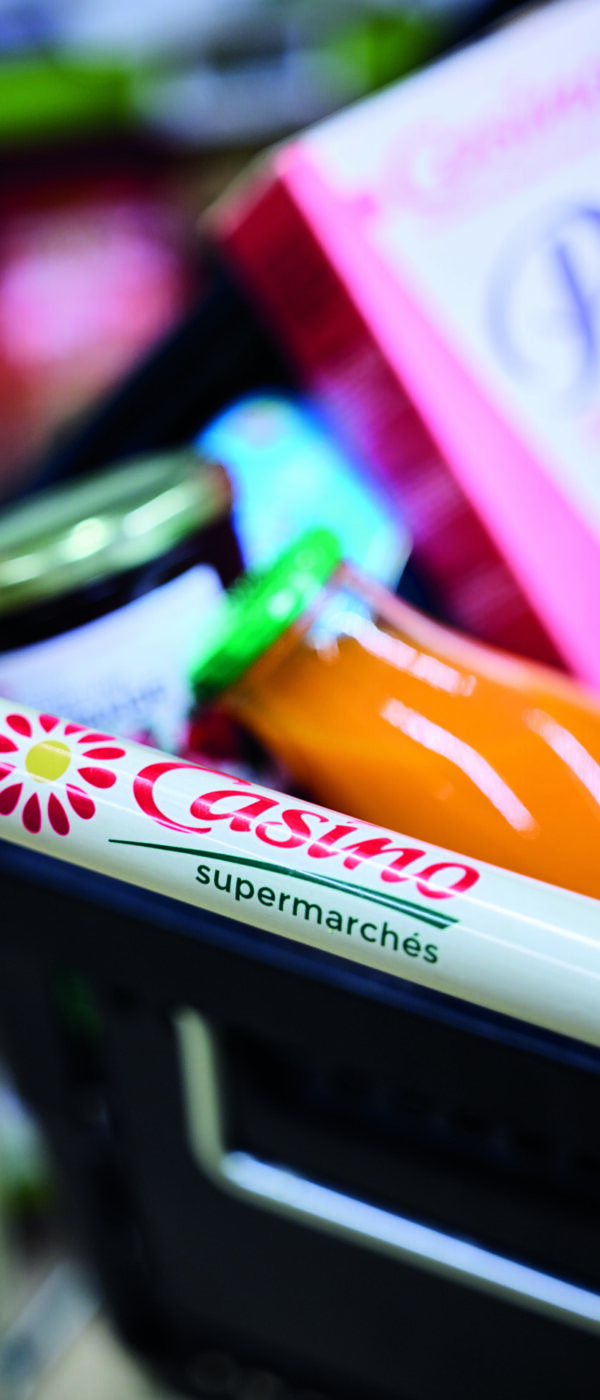 Leaders in good food, Casino supermarkets are at the forefront of superior products and new trends. From early morning to late evening, shoppers are engaged through all five senses in a traditional covered market atmosphere, thanks to a friendly welcome and an unparalleled selection of products. The banner has developed a product range focused on quality, pleasure and the discovery of flavours from here and elsewhere. Located in city centres and holiday areas, the stores and their teams cater to consumers' everyday needs and special occasions.
Figures:
> 429 stores in France, 26 stores outside France
> 10 860 employees
In 2021:
> Opening of three supermarkets in Bagneux, Lyon Gerland-Debourg and Juan-les-Pins and conversion of nine Géant Casino stores
> Renovation of 73 stores
> Continued extension of store opening hours to provide autonomous service in the evening and on Sunday afternoons: 52 autonomous outlets out of a total of 257 stores
> Roll-out in 250 stores of Belive's artificial intelligence solution for managing product shortages
> Banner commitments highlighted by the implementation of Veggie corners and the use of signage for specific promotions
> Deployment in 62 stores of an extended fruit and vegetable concept promoting local, seasonal products
> Roll-out in 321 stores of corners dedicated to the Leader Price product range
> Continued development of partnerships with Claire's (163, or 213 stores to date), Kumo (11) and Badawin (3)
> Development of two new concepts: Casino #Toutprès (already 6 stores) and Casino #Bio (7 stores).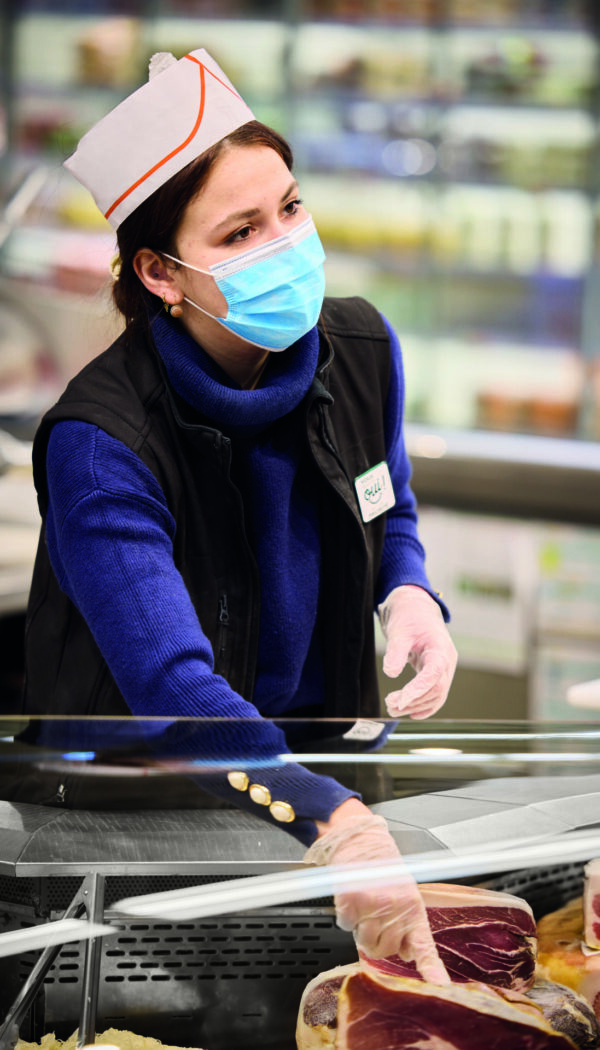 A true omnichannel "vendors' square", Géant Casino is reinventing the way consumers shop. Combining friendly spaces with an unprecedented variety of fresh products, the stores also offer unique access to an assortment of specialist non-food brands through dedicated corners. Coupled with the power of digital and the quality of the banner's teams, this product offering enables Géant Casino to provide an enhanced customer experience that sets the tone for the future retail environment.
Figures :
> 95 stores and 10,955 employees
In 2021 :
> Continued opening of non-food corners thanks to partnerships with expert brands such as C&A (20 new corners, totalling 28 to date), Claire's (8 new corners, totalling 64 to date), Maty and Piery (7 new corners, totalling 11 to date), and roll-out of La Grande Récré, Surpass and Greenriders corners
> Implementation in 43 stores of an extended fruit and vegetable concept promoting local and seasonal products and launch of a new "bread, pastry and cake" concept
> Installation of Leader Price corners in 81 stores
> Launch of 12 Veggie corners
> Extension of store opening hours to Sunday afternoons at 12 new stores, 66 in total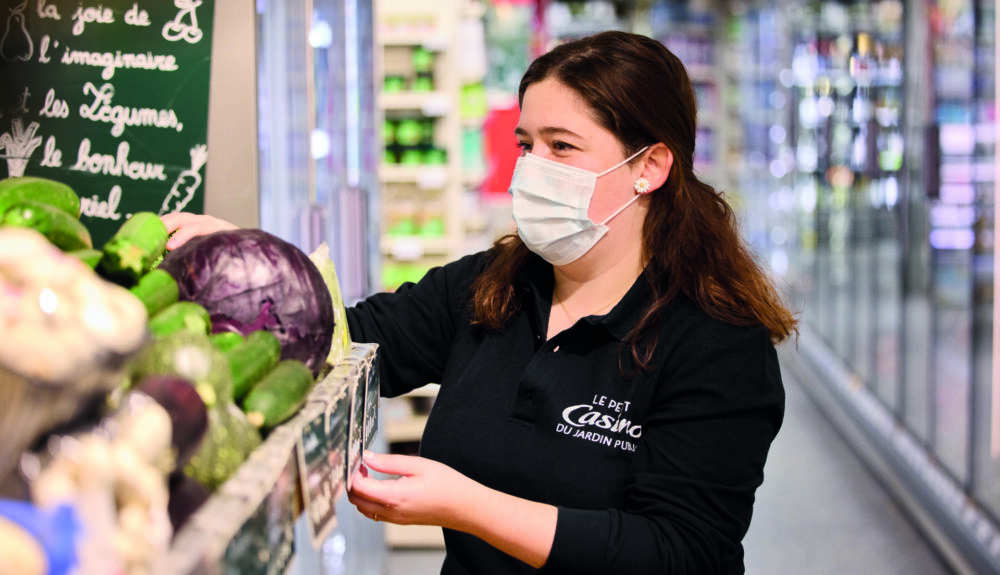 Le Petit Casino and Casino Shop take a human approach to retail in the heart of towns and neighbourhoods. Adapted to each region, their offers focus on local producers, scoopand-weigh services, private-label products and snacks. The banner evolves in line with the needs of urban consumers, with an expanded selection of products and innovative everyday services.
Figures : 
> 761 stores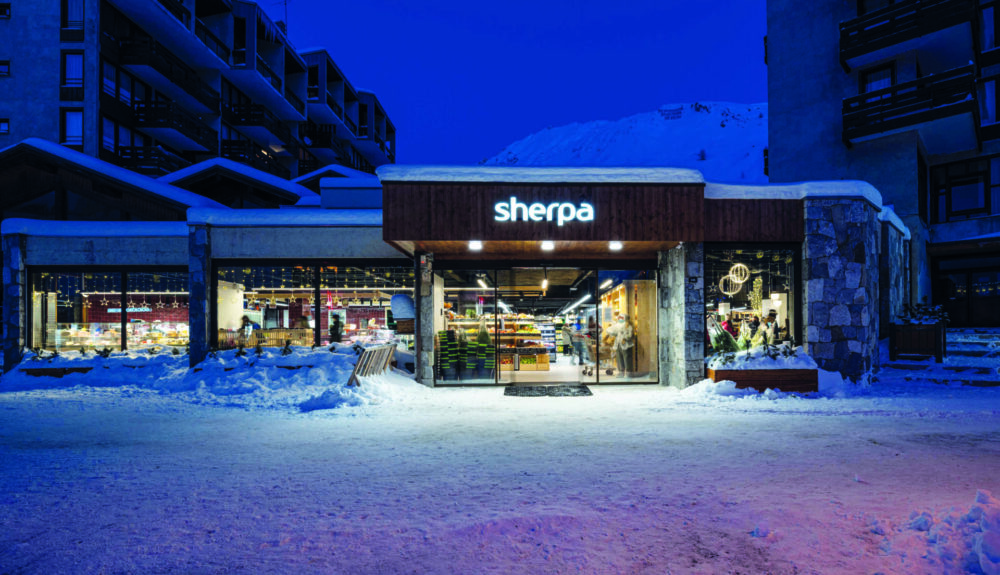 Primarily located in mountain regions, Sherpa embraces the values of this lifestyle: nature, freshness, vitality, authenticity and performance. The banner caters to the needs of urban and international customers who are fond of winter sports. Sherpa has thus become the leading store at ski resorts, where its balanced mix of major national brands, private-label products, local items and traditional products highlight the rich variety of mountain cuisine.
Figures : 
> 125 stores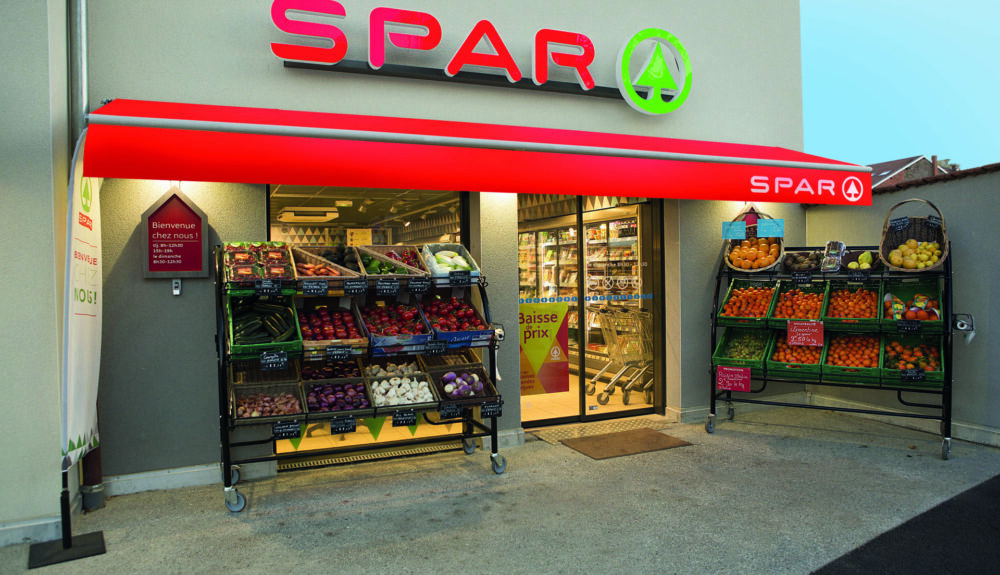 Founded more than 85 years ago, the Spar banner is present in 49 countries and operates over 13,500 outlets worldwide. In France, Spar convenience stores and supermarkets are firmly established in tourist areas on the coast and in the mountains where they offer a wide range of national brands, Casino private-label items and local products, as well as a pleasant and efficient customer journey
Figures : 
> 898 stores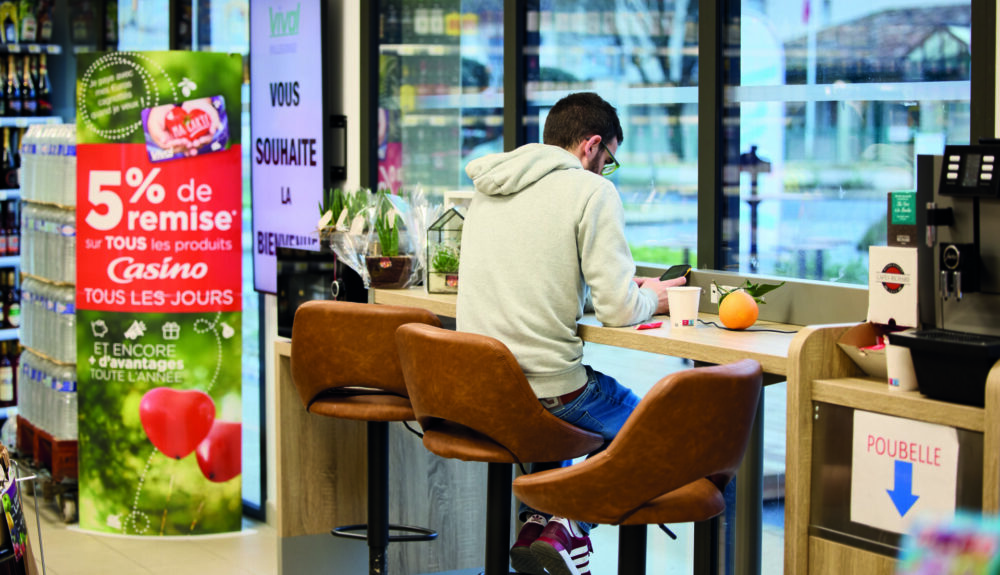 Since 1999, Vival has been fulfilling the needs of customers in small and medium-sized rural towns and in urban areas where the banner is established. The multi-service stores have become gathering places open to culture, where locals can meet and socialise. The leader in rural convenience and the No. 1 food franchise in France in terms of number of stores, Vival is accelerating its expansion.
Figures: 
> 1,724 stores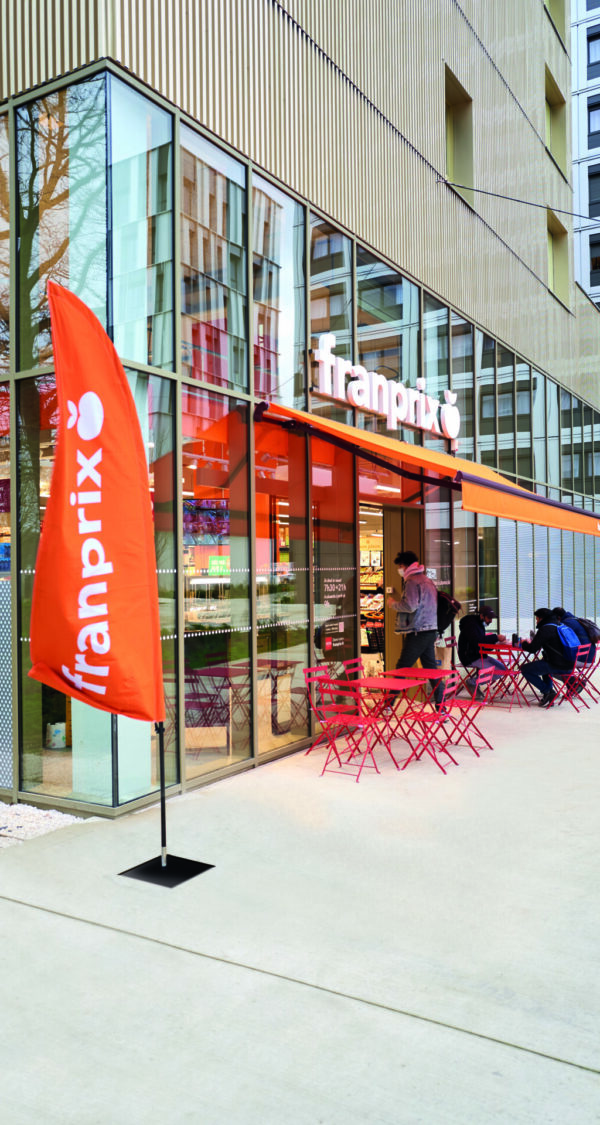 With their highly convenient, welcoming settings, Franprix stores are committed to meeting the needs of city residents looking for choice, quality and innovative concepts. Acting like a neighbourhood shop, the ever-evolving city-based banner constantly reinvents itself to provide everyday essentials. Its carefully chosen food offering and ultra-convenient services are designed to make life easier for customers.
Figures :
> 942 stores and 3,500 employees
In 2021 :
> Stepped-up expansion, particularly in Îlede France, the Rhone Valley and the Atlantic coast
> Deployment of France's first all-electric 26-tonne truck for transporting fresh food and fruit and vegetables
> Launch of the first bulk sales concept for premium brand products in France, in partnership with Bulk&co, FM Logistic and Ilec
> Development of partnerships with Deliveroo and Uber Eats, with a total of 425 active stores
> Deployment of shops-in-shops, with 335 Hema corners and 64 Decathlon corners
> 12 awards won in 2021, including the Sirius collaborative innovation award for brands sold in bulk and the TopCom trophy for the Franp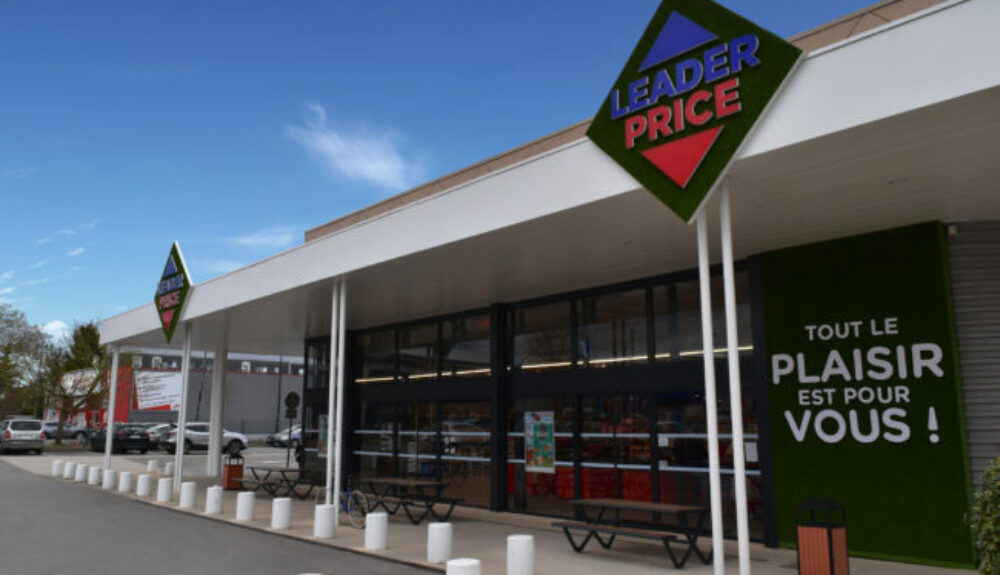 Leader Price discount supermarkets stand out for their selection of more than 3,500 mainly private-label products, built with a constant focus on quality at the right price. The banner is pursuing an innovative omnichannel strategy that allows customers to benefit from discounts of up to 15% on the Le Club Leader Price website or place orders on WhatsApp and Instagram via a chatbot.
Figures : 
> 60 magasins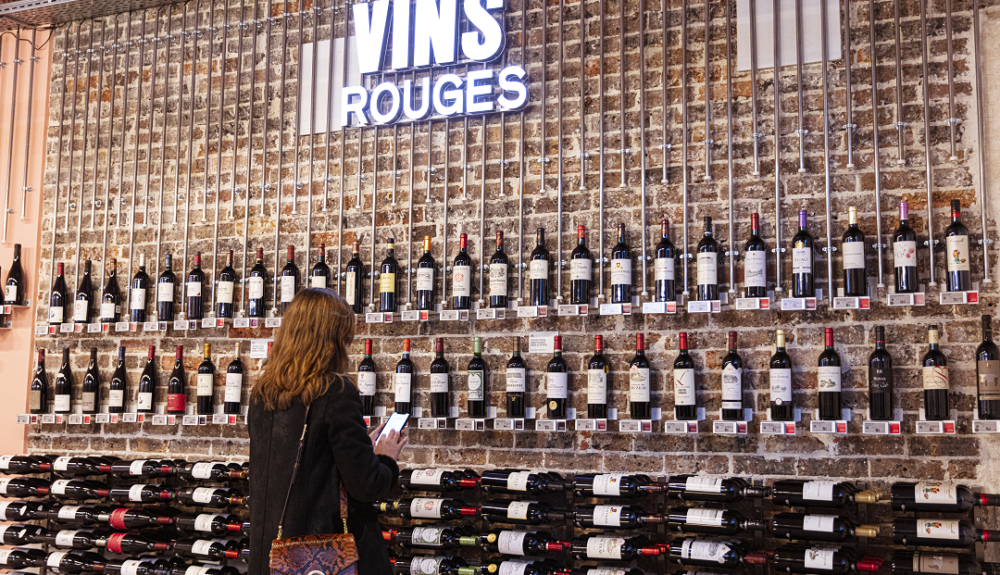 La Nouvelle Cave combines physical and digital retail to make beginners feel more comfortable about buying beer, wine and spirits, while at the same time meeting the high standards of the most seasoned customers. The banner is present on home delivery platforms in the Paris region and Lyon through virtual brands such as Caps, Boutique à Boire, On the Rocks and La Braderie.
Figures : 
> 2 stores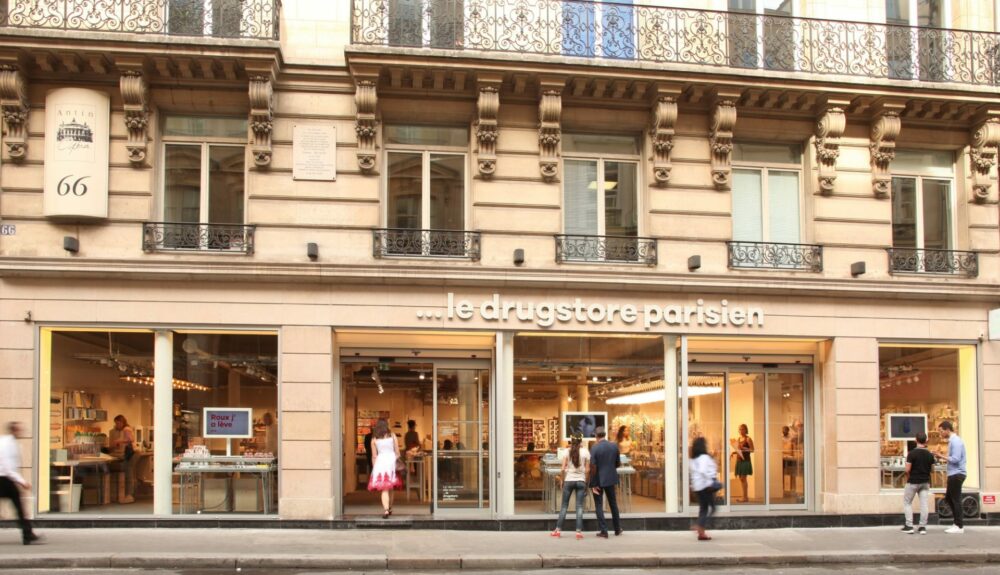 The objective of Le drugstore parisien is for customers to treat others and treat themselves. Specialising in beauty products, toiletries and "little extras", the banner offers an array of everyday lifestyle products that are natural, responsible, affordable and made in France, and is constantly on the lookout for new brands. Le drugstore parisien is also developing its online sales via its website and expanding its presence on major e-commerce platforms.
Figures : 
> 2 stores
> 132 private-label products