Historical birthplace of Casino Group, France is at the heart of its differentiation strategy and format segmentation. Its brands, which combine business dynamism and innovation, claim their identity and constantly evolve to anticipate new modes of consumption.
In light of this large and diverse portfolio, Casino is deploying its network in France across 8 000 stores by closely adapting to all types of customers, local lifestyles and the direct environment: urban and suburban areas or countryside.
With its convenience supermarkets, the banner off ers its customers a shopping experience focused on taste: high-quality fresh produce, a vast organic range, food services, innovative digital services and solutions, and more.
Figures: 411 stores and 10,360 employees
In 2019: 
> Extension of store opening hours, with 100 autonomous stores open 24/7, from 6:00 am to midnight, or on Sunday afternoons.
> Partnership with Too Good to Go in all stores.
> Larger organic off ering in all stores.
> Roll-out of Sincère, an own-brand range of eco-responsible household products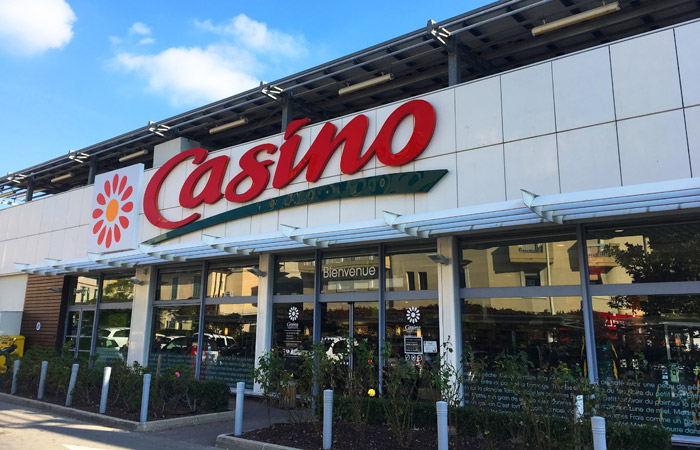 Franprix is the convenience banner of major towns and cities. Its continuously evolving stores meet the needs of city dwellers who want quality and innovation, with a comprehensive food range and areas where customers can come to relax, socialise, eat and enjoy convenience services, and a professional and responsible non-food offering.
In 2019: 
>  Opening of the Darwin 2019 store, which won an LSA Innovation Award during the year as an "innovation lab" combining a place to eat, relax and shop with responsible commitments and convenience services.
>  Launch of bibi!, a new easy-to-use digital customer benefits programme that proposes personalised offers for Franprix customers.
>  More than 1.7 million downloads of the Franprix app.
>  Partnership with Hema: 250 kitchen, houseware, stationery and apparel products available in some 60 stores.
>  50 awards, including: "Meilleure Chaine de Magasins" (Best retail chain), "Meilleur E-Commerçant" (Best e-tailer), the 2019 LSA Cross-Channel Award for Bibi and Taste of the Year awards for seven Franprix products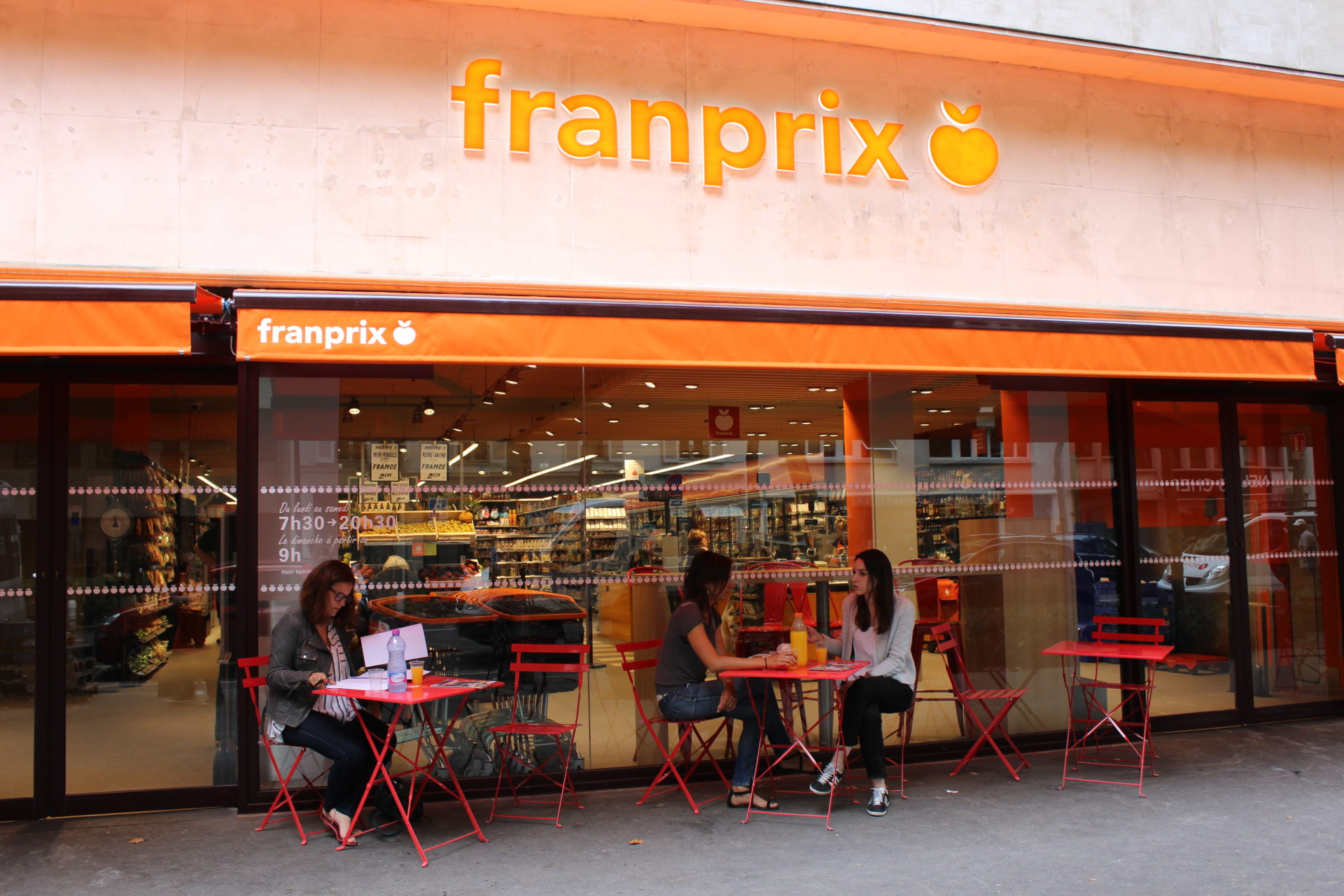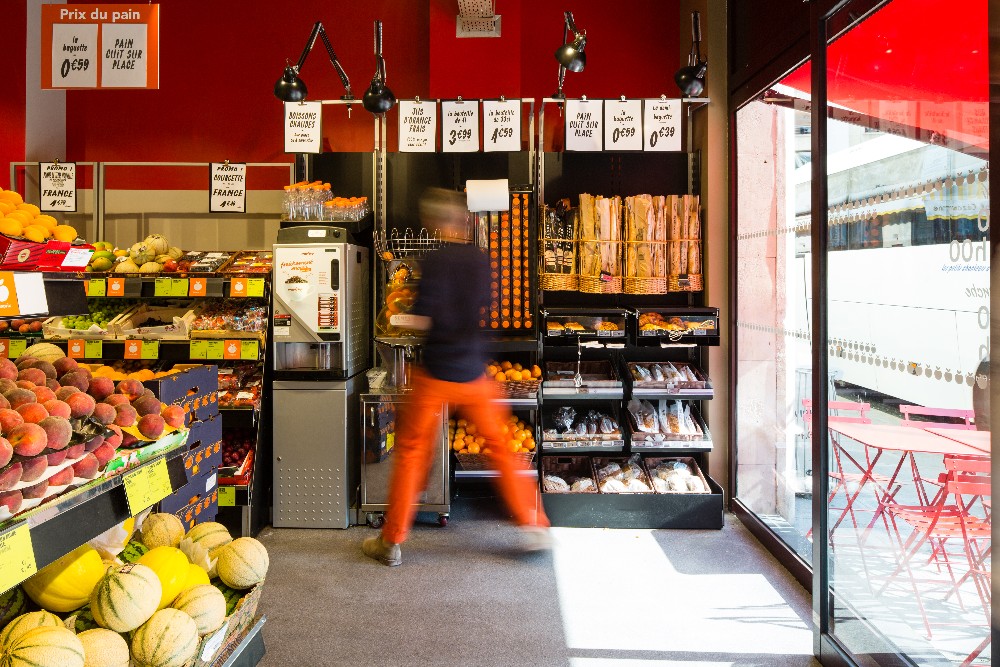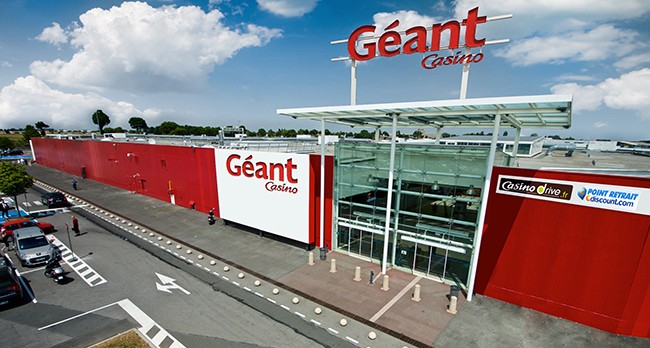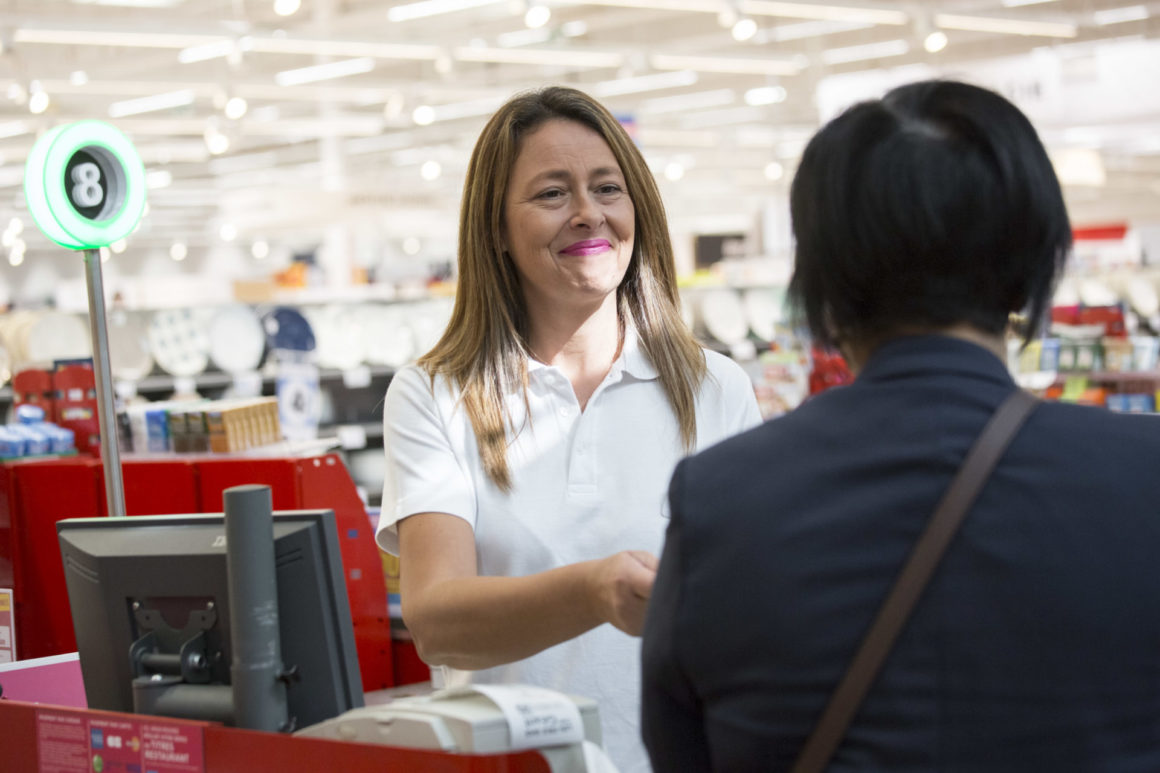 Human scale hypermarkets off ering leading food brands with premium traditional food sections, local produce and a vast organic range, as well as experts in non-food produce thanks to partnerships with specialist brands. Digitalisation is enriching the customer experience and expanding the service offering.
Figures: 109 stores and 14,580 employees
In 2019: 
> Extension of store opening hours, with 36 stores open on Sunday afternoons and six stores open until midnight on Fridays and Saturdays.
> Installation of Cmax automatic checkouts in all stores.
> Expansion of the organic range, with 660 new products, including Sincère, an own-brand range of eco-responsible household products.
> Extension of the non-food off ering by creating shops-in-shops thanks to internal synergies at Cdiscount and Le Drugstore Parisien and partnerships with expert brands such as Claire's, Feu Vert, Maty and Piery.
Leader Price discount supermarkets stand out for their balanced selection of more than 4,000 products, including 77% under its private label, built with a constant focus on quality at the right price. With its new store concept, Leader Price makes shopping a pleasant experience.
Figures: 70 stores
In 2019: 
> Sale of 567 stores and three warehouses in mainland France.
> Refocusing of the assortment on day-to-day products, and increase in the proportion of private-label products.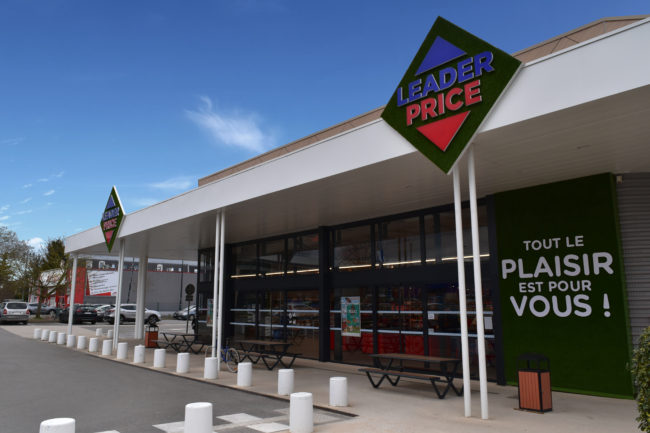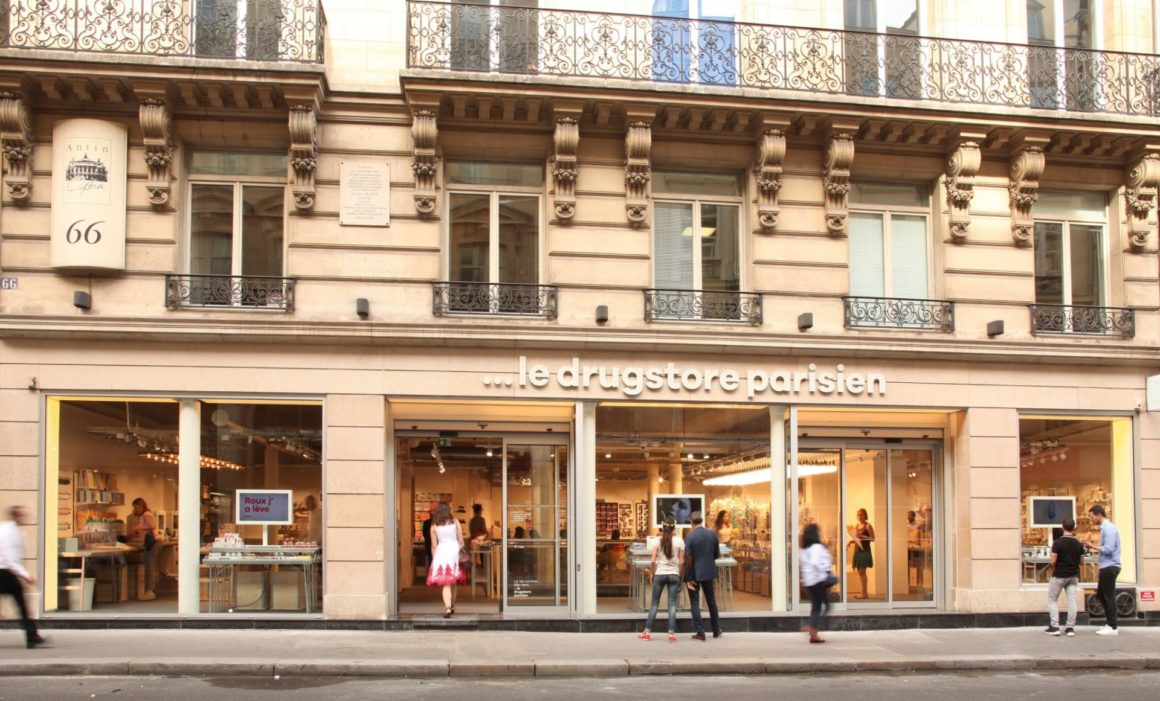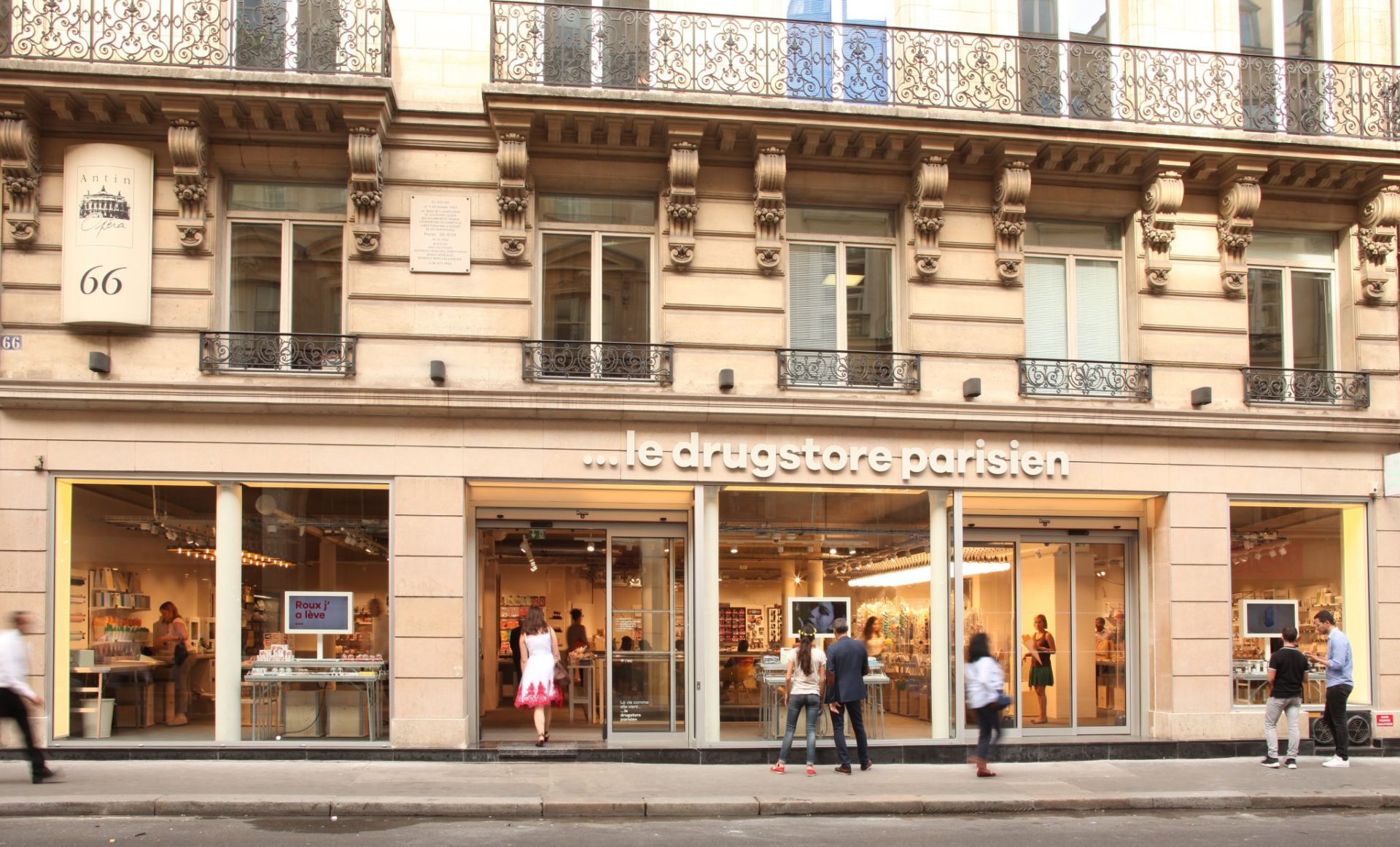 A place that nurtures well-being amid bustling city life. The banner specialises in beauty products, personal care, services and "little extras", drawing on the expertise of L'Oréal.
Figures: 2 stores
In 2019: 
> Opening of a new store in the shopping centre at Saint-Lazare train station.
> Launch of an e-commerce website.
> Roll-out of dedicated product off erings in Géant Casino and Franprix stores.
This network of convenience stores in the heart of towns and cities takes a human approach to retail. Made affordable through numerous promotional campaigns, the selection emphasises local producers, scoop-and-weigh services and private-label products.
Figures: 790 stores
In 2019: 
>  Roll-out of the Casino Max app.
>  Trial of a seven-days-a-week set-up.
>  Launch of a fully organic store concept: Casino#BIO.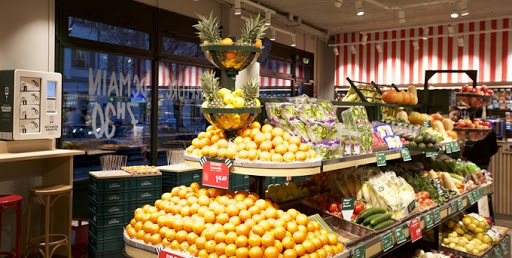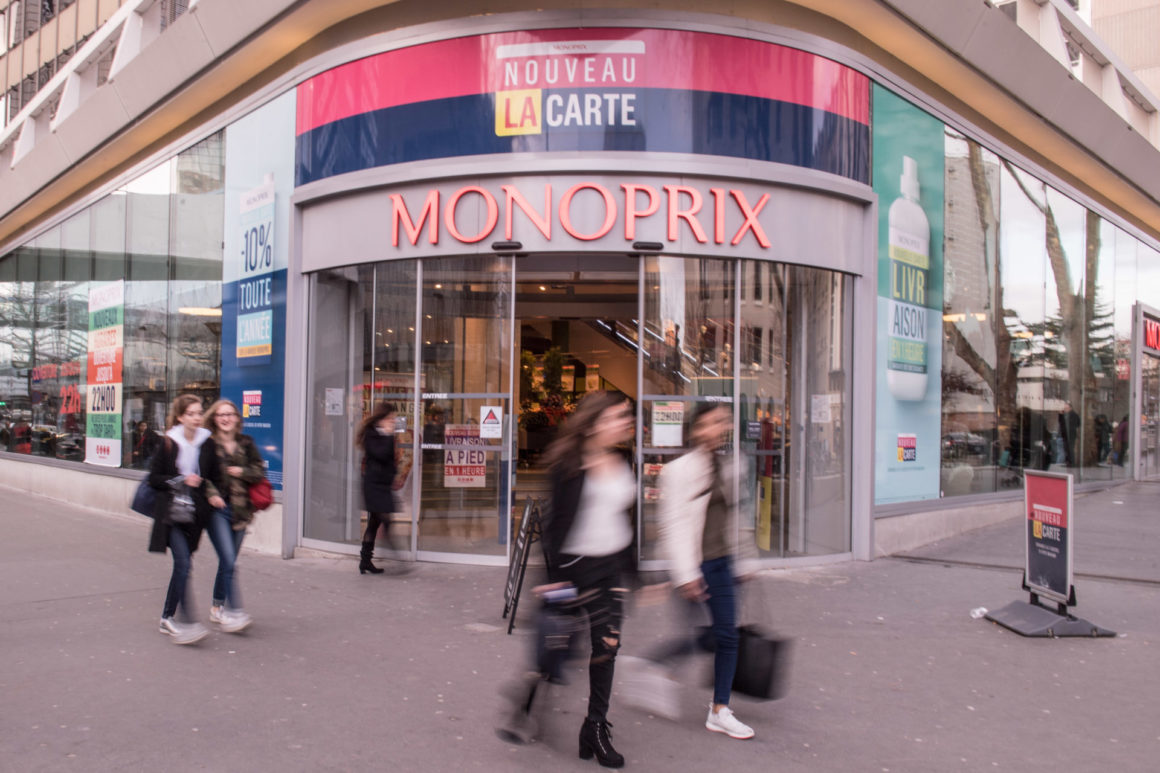 As a benchmark player in daily life since 1932, Monoprix has built a one-of-a-kind relationship with its urban customers through its store network and website, monoprix.fr. Thanks to unique assortments and private-label food, beauty, fashion and household products, the banner makes the little pleasures in life accessible to everyone.
Figures:  316 stores and 20,275 employees
In 2019: 
> Roll-out of the Monoprix shop on Amazon Prime Now (delivery of the best of Monoprix in under two hours) in Paris, and extension of the service to surrounding areas, Lyon and the Côte d'Azur.
> Launch of the responsible ranges Monoprix Je Suis Vert and Monoprix Bio Origines.
> Proportion of 14% reached for organic products, the leading banner in France.
> Roll-out of the no queue "Coupe-File" mobile payment solution at all stores.
> Opening of the new Home concept at Passy Plaza and the store at Cap 3000, Nice.
> Monoprix as a founding partner of Make.org's France-wide "Grande Cause Environnement" citizen consulting initiative.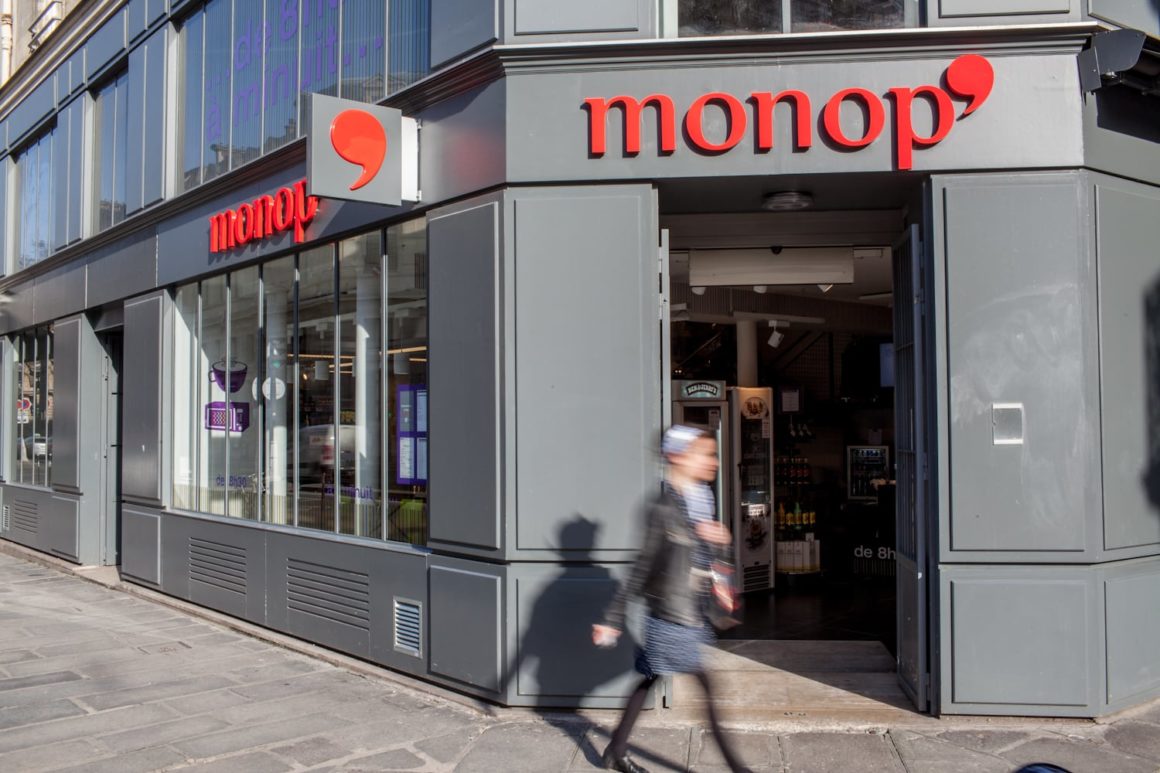 A pioneer of the French-style convenience concept, monop' responds to the needs of active city shoppers, with a large selection of adapted products and services and extended store hours.
Figures: 152 stores and 1,343 employees
In 2019: 
>  Launch of a new monop' concept in three stores located in the 7th, 11th and 16th arrondissements of Paris. Designed as a place for customers to relax and socialise, the concept has a particular focus on fresh produce, bulk, organic products, ready-to-eat and a range of services to make the everyday special.
>  Introduction of a new monop'beauty concept in Abbesses, Paris.
Naturalia is one of France's first organic food chains. Its offering of more than 10,000 products, including fresh produce, dry goods, natural cosmetics and dietary supplements, builds pleasure into the organic experience.
Figures: 205 stores and 1,550 employees
In 2019: 
>  Opening of semi-urban concept "Marché Bio" in Bretigny-sur-Orge, offering 10,000 organic products, deli counters for meat, cheese and baked goods, a wide selection of bulk products and a broad range of local products, as well as a drive-through service.
>  Reopening of the Naturalia Bio Market at the La Rotonde venue in Paris.
>  Launch of a tongue-in-cheek advertising campaign for women's sanitary products.
>  Opening of the online Naturalia shop on Amazon Prime Now.
>  Awarding of the BioED Label, a fully independent CSR label created by and for SMEs in the organic sector.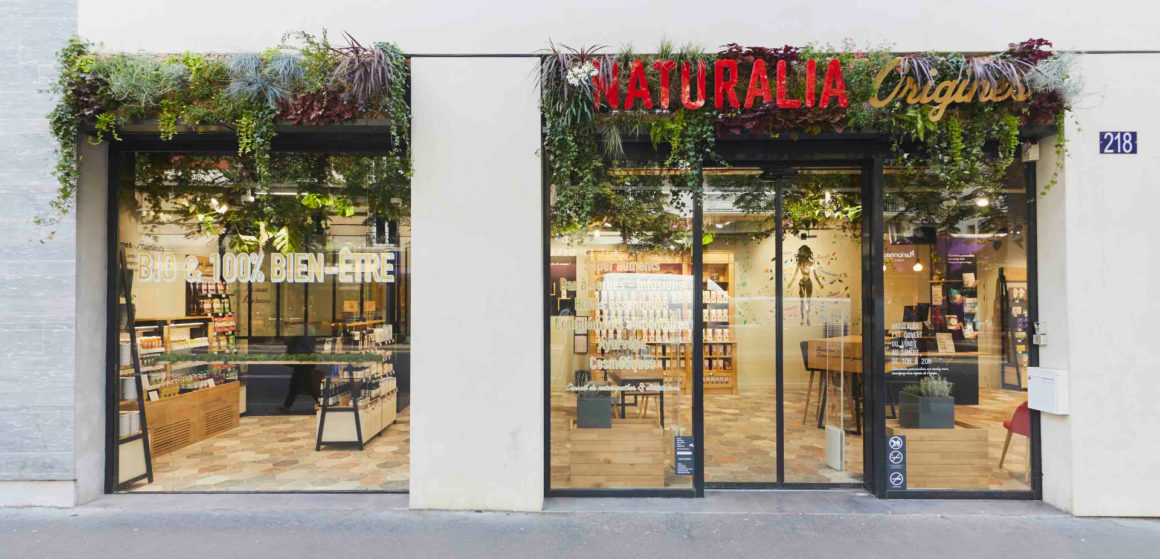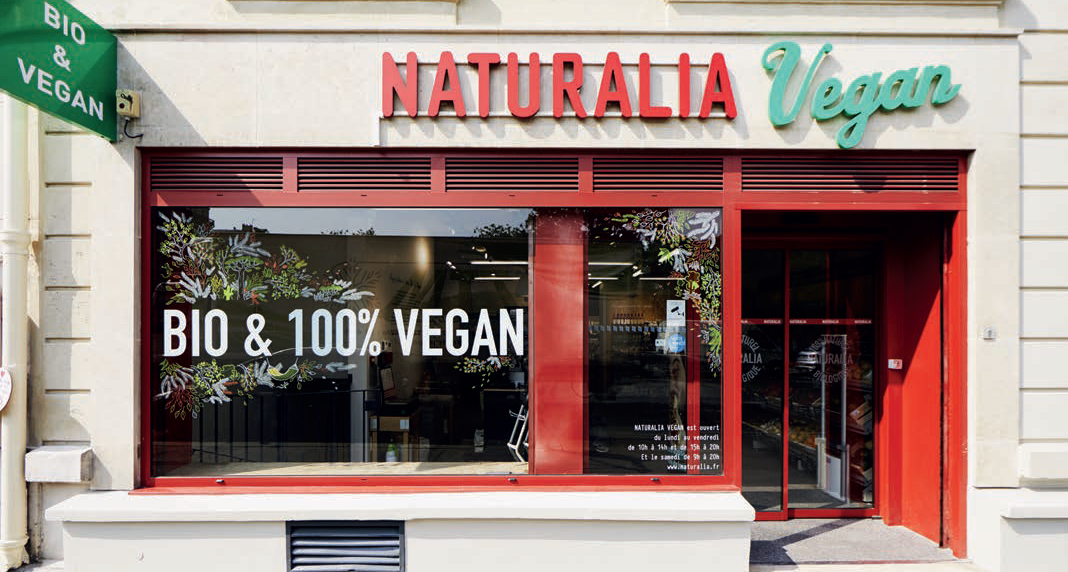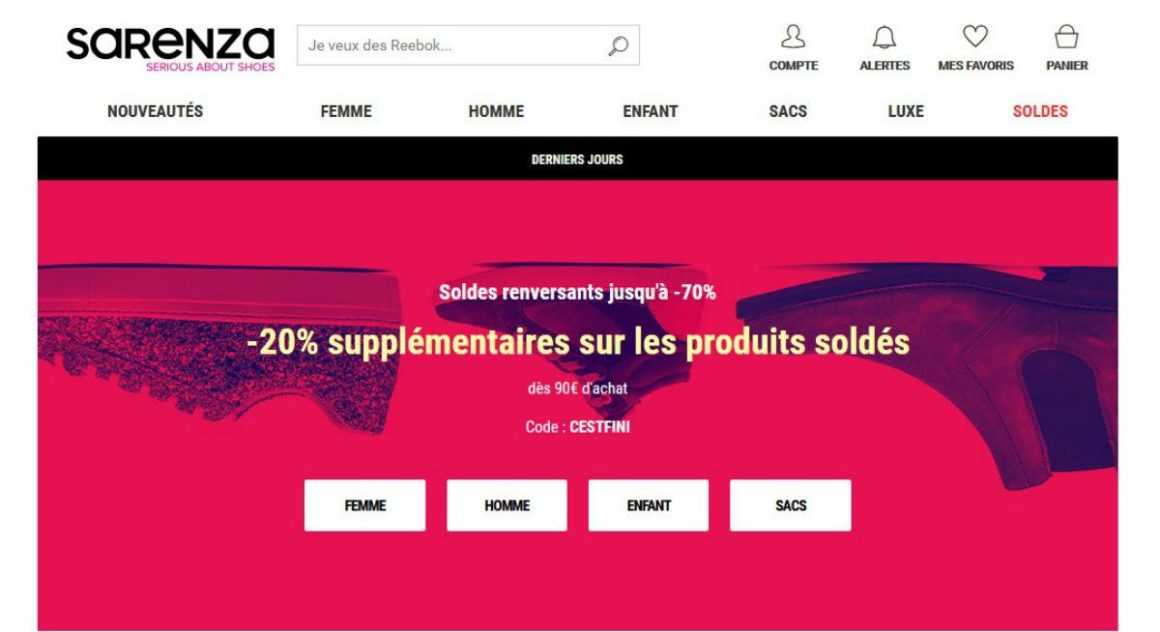 Operating across Europe with a selection of more than 600 brands and 50,000 products, in 2019, Sarenza becomes the new online destination for head-to-toe fashion.
Figures: 29 countries served and 240 employees
In 2019: 
> New signature: "Serious about shoes" replaced by "Serious about shoes & clothing".
> Launch of the Made by Sarenza capsule collections with inspiring, creative women, including Marie Courroy from ModeTrotter and Daphné Burki.
> Favor'i Bronze awarded by the FEVAD in the category "Best fashion website".
Exclusively located in mountain regions, the banner embraces the values of this lifestyle: nature, freshness, vitality, authenticity and performance. Sherpa is geared towards the winter sports market and is becoming the number one store at ski resorts.
Figures: 119 stores
In 2019: 
>  Opening of the banner in two new stations: La Plagne and Le Chinaillon.
>  Development of organic, premium and "pocket" format offerings to meet the requirements of foreign, young and sporty shoppers.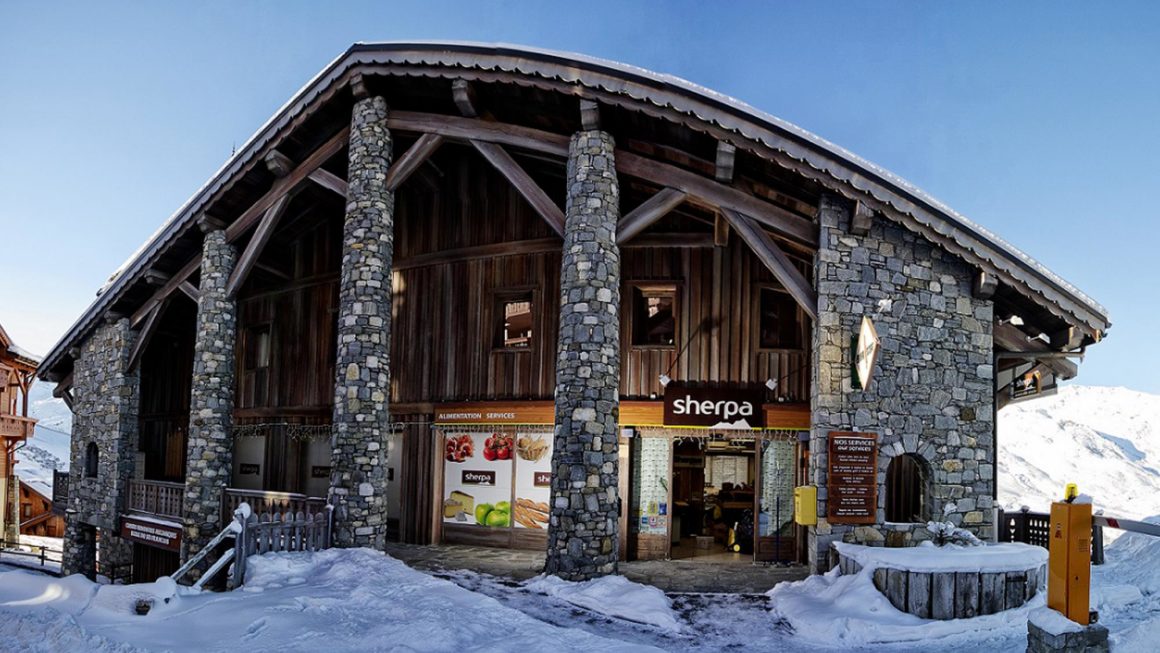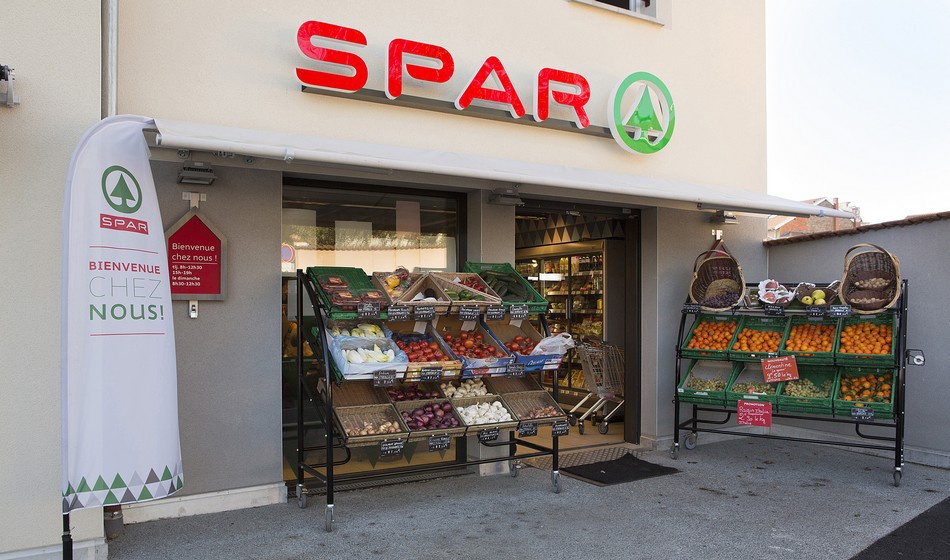 Building on the banner's international reputation, Spar convenience stores and supermarkets are leaders in tourist areas, where their selection of local, regional and traditional products highlights the retailer's expertise.
Figures: 870 stores
In 2019: 
>  Continued development with 10 new Spar stores opened, including four stores with a surface area of more than 400 sq.m.
>  Expansion of the organic and local produce offerings.
>  Stepped-up promotional drive.
Based on a convenience store concept adapted to each region, Vival is a multi-service store that fulfils its customers' needs and provides locals with a place to meet and socialise.
Figures: 1620 stores
In 2019: 
>  Implementation of a strong promotional drive.
>  Extension of the private-label organic offering.
>  Roll-out of additional VivalLivres libraries, taking the current total to 300.
>  Banner's 20th anniversary.