In France and Latin America, Casino Group has developed a broad portfolio of distinctive banners that combine physical and digital retail to meet the individual expectations of every consumer. Its fast-growing B2B services are powerful drivers of growth.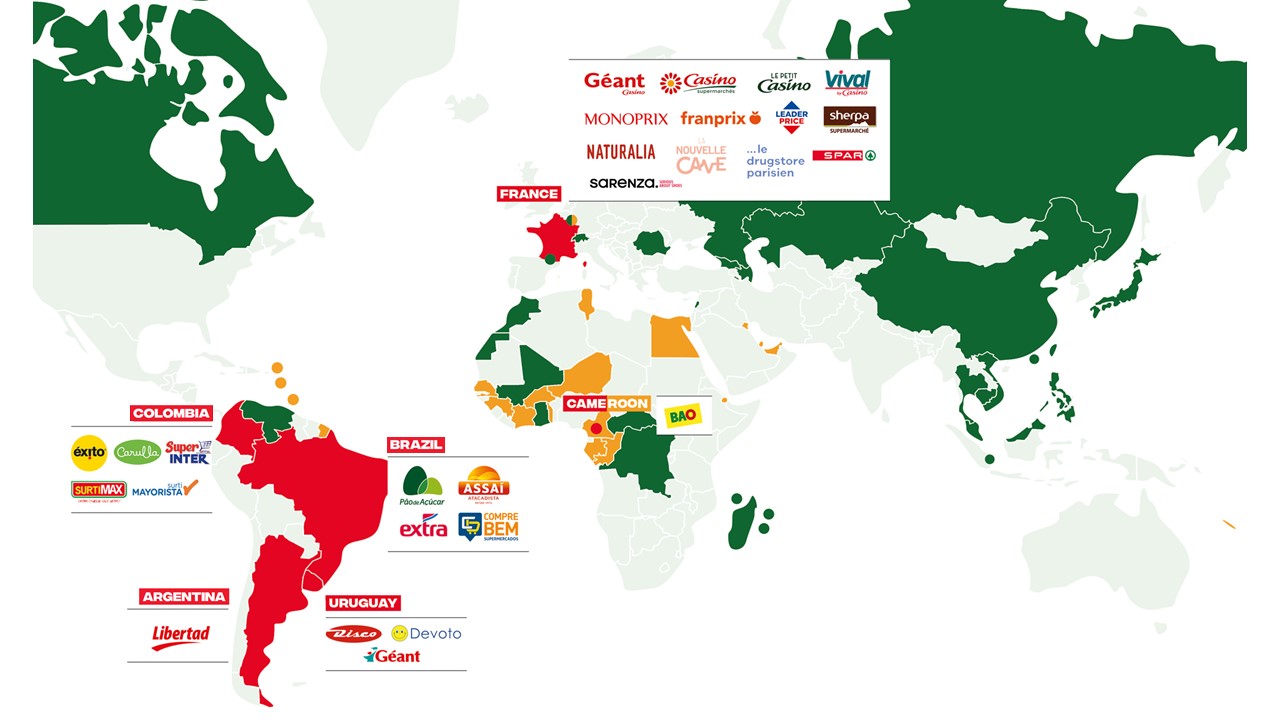 CASINO GROUP LOCATION

  FRANCHISED STORES
Burkina Faso, Cameroon, Democratic Republic of Congo, Ivory Coast, Djibouti, Egypt, United Arab Emirates, Gabon, Guadeloupe, Guinea, French Guiana, Kuwait, Luxembourg, Martinique, Niger, New Caledonia, Qatar, Saint-Martin, Senegal, Togo, Tunisia.

  SUPPLY CONTRACTS
Andorre, Azerbaïdjan, Cambodia, Canada, China, Georgia, Ghana, Hong-Kong, Japan, Kazakhstan, Lebanon, Luxembourg, Madagascar, Malaisia, Mali, Marocco, Mauritius, Mayotte, Philippines, Central African Republic, Democratic Republic of Congo, Réunion, Roumania, Russia, Singapore, Switzerland, Taïwan, Thailand, Venezuela, Vietnam.